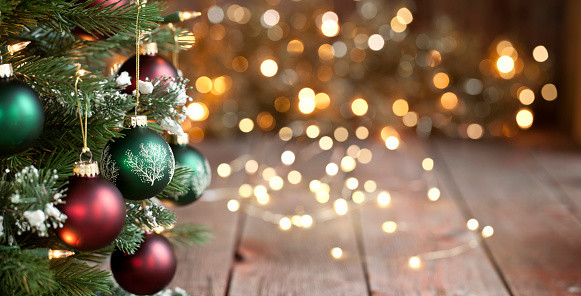 Our 5 Favorite Holiday Events – Christmas Activities in Gulf Shores, Alabama
December 1, 2021
When the turkey and the sides from our Thanksgiving feasts settle in our bellies and we've recovered from the food comas, our minds start turning to Christmas and Holiday activities. Gulf Shores is a perfect location to take the family to for a holiday getaway, and is chock full of activities to entertain the family with. Our vacation rentals are a perfect place to enjoy the lights and merriment of the season, all while taking advantage of our mild weather and white sand beaches of our beautiful slice of the Gulf of Mexico. With all that in mind, check out some of our favorite activities for you and the family while you come to spend your holidays with us!
1. Holiday Lighting in Orange Beach
One of the things we always look forward to is the Christmas Tree Lighting at the Wharf in Orange Beach. Once the plates are cleared and the leftovers have all been eaten, head on down to The Wharf in Orange Beach to see the Christmas Tree lighting. This is a free event that the whole family will enjoy. Get into the holiday spirit with musical performances, a cup of delicious hot chocolate, a laser light experience and of course a visit from Santa. You can learn more here.
2. Photos With Santa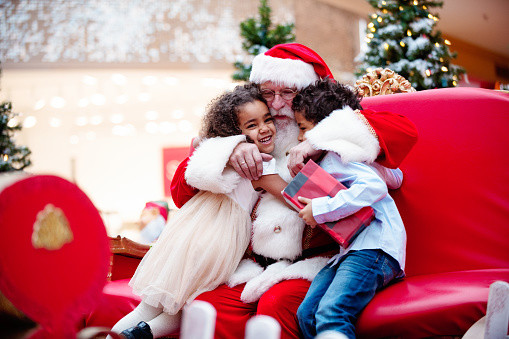 One of our favorite holiday memories from childhood is the photos we took with Santa. Well, the kids in your vacation group don't need to miss out on this experience just because you're away from home! Santa will be available from November 19th through Christmas Eve. But make sure you've been extra good because he's checked his list twice and is ready to take pictures and read your kiddos wish list Merriment is guaranteed and Santa is ready for pictures with all of the kids (and the merry adults too!). Learn more about hours here.
3. Breakfast With Santa
Breakfast is not only the most important meal of the day, but it's also a great time to have the kids meet Santa and enjoy warm pancakes and waffles along with all the traditional breakfast items that we all enjoy. Here is more info about this fun and family friendly event.
4. The Elf Ride
Taking place at the OWA area, The Elf Ride is a chance for everyone to dress up as elves and ride their bikes through OWA. This is an event that registration is required for, so sign up here. Our local providers have bikes the whole family can rent for the occasion. Dress in your fun elf outfits, hop on a bike and have some fun!
5. Take the Family To A Christmas Buffet
When you're on vacation, who wants to take care of cooking the holiday feast? Many of our vacation holiday rentals offer a kitchen to cook if that's what you want to do, but if not Foodcraft offers a wonderful Christmas buffet that the whole group can enjoy. Finely crafted food with all of your holiday favorites await you at this full service buffet. Learn more about how you can avoid cooking, but still have the family enjoy a full Christmas meal.
Take Your Holiday Vacation To Gulf Shores, Alabama
This is just a small sampling of the activities available to enjoy while you take your holiday vacation to Gulf Shores, Alabama. And don't forget the white sand beaches and turquoise waters of the Gulf of Mexico. Even just a stroll along the beach is reason enough to come visit us and get your toes in the sand! We have vacation rental homes for all size groups, whether it's a romantic getaway or a multiple family vacation trip. Browse our selection of rentals and contact us to book securely online today.