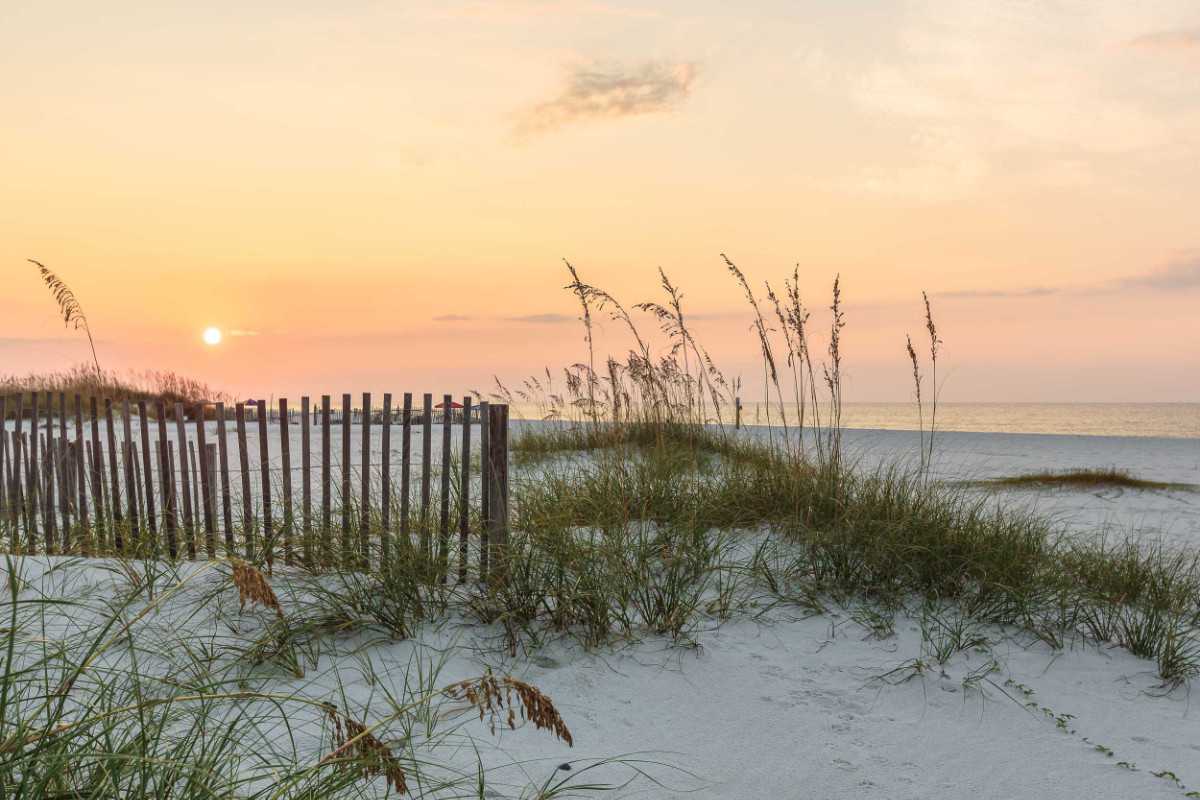 Alabama Gulf Coast Beach Rules & Regulations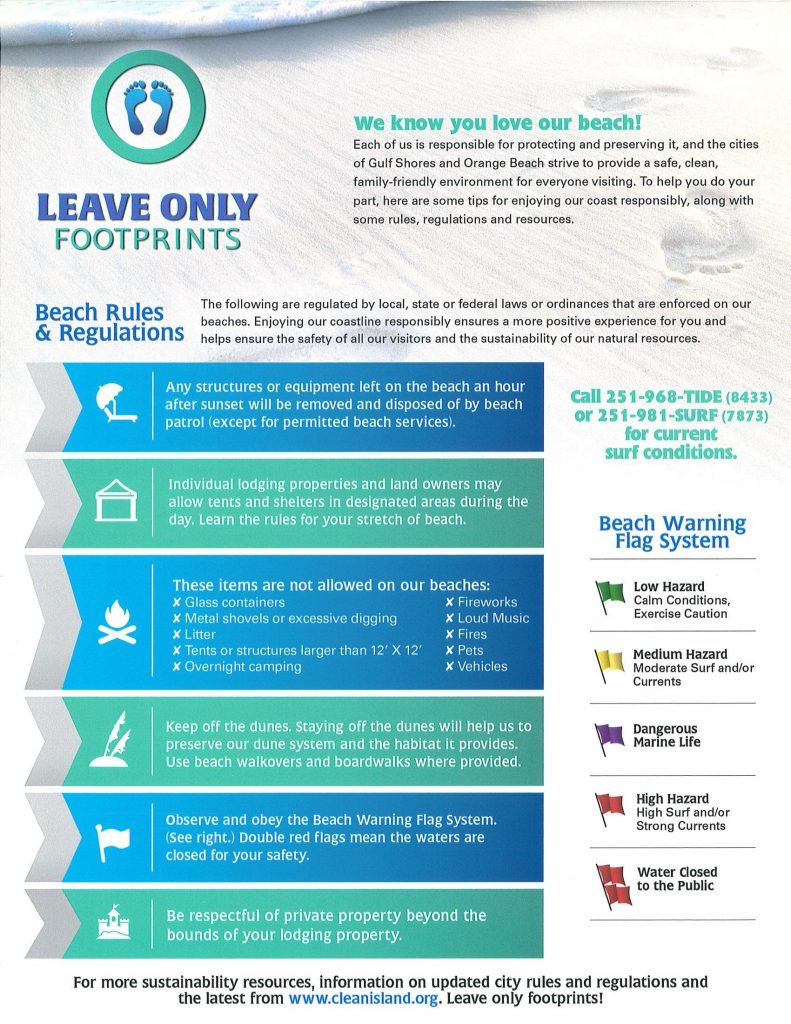 When visiting the white sand beaches of the Gulf Shores, Alabama region, it's important to make sure to follow the rules. These rules and regulations are in place to protect the beach for future generations of users. They insure that the beaches remain beautiful and safe, and protect our variety of wildlife that call our paradise home. When staying in one of our vacation rentals, we request that you inform yourself of these rules and follow them as best you can. This includes:
Don't leave structures or equipment on the beach overnight.
Check with your property rules regarding leaving tents and shelters in designated areas during the day.
Don't bring prohibited items on the beach. These include but are not limited to: glass containers, litter, overnight camping, pets, fires and fireworks.
Stay off the dunes. This helps protect these natural habitats.
Learn and obey the beach warning flag system. This is for your protection.
Always be respectful of private property.
By following these rules and respecting our beach areas, we can all insure that we will be able to safely enjoy them and they will be around for generations to come. We do this for the future generations of your family that will hopefully be staying with us during their vacation with their family to Alabama's Gulf Shores. And don't forget to have fun and enjoy yourself!