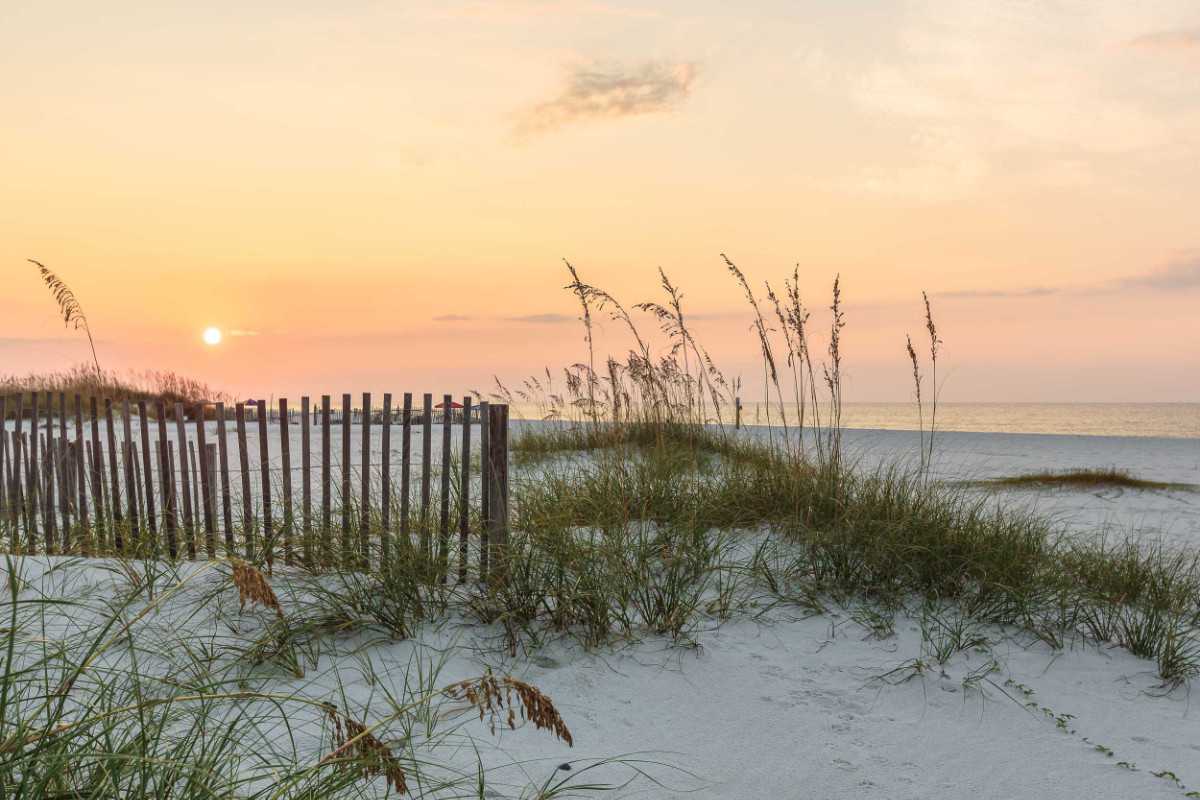 Frequently Asked Questions
What You Need to Know for Your Alabama Beach Vacation
1. What will be provided in my vacation rental? 

1 roll of paper towels
1 roll of toilet tissue per bathroom
1 vanity and 1 bath bar soap per bathroom
1 trash bag per can
2 dishwashing tab
2 detergent tab
Iron & Board
Fully equipped kitchens
1 set of linens per bed
The towels provided is based on the occupancy of the property.
We recommend bringing:
Dishwashing soap
Dishwasher detergent
Condiments
Paper Towels
Trash bags
Aluminum foil
Ziplock bags (perfect for storing electronics & key cards at the beach!)
Coffee and coffee filters
Laundry detergent
Bath products
Toilet tissue
Hair dryer, brush or comb
Hangers
Tooth paste and toothbrush
Beach towels (Bath towels are not to be brought outside of the units.)
Additional blankets if you tend to get chilly
Beach Chairs & Umbrellas or rent some from the beach attendant
Sunscreen & Aloe
Camera
Tylenol or Advil
2. When is check-in and check-out? 

Check-in is after 4pm CST and check-out is before 10am CST. While delayed check-ins are uncommon, occasionally extra time may be required to ensure your room is ready for your arrival.
3. How do I rent a beach umbrella and/or chair?

At many locations, chairs and umbrellas are placed beachside to rent. If you'd like to rent for the day, see the beach attendant.  You can also call ahead to reserve. Here are just a few in the area, feel free to google:
Ike's Beach Services Inc
251-948-3757
Suncoast Beach Services
251-968-2466
Beach Bum Services
251-752-4355
4. Can I bring my pet?

Pets are welcome at specific properties only on a limited basis. Please see our pet policy.
5. Will there be a grill at my condo? Can I grill on my balcony?

Grilling is only permitted in designated areas. No grilling on balconies is permitted. Grills are sometimes provided in common areas at condominiums; however, we cannot guarantee their working order or availability. Please call if you need assistance.
6. What do I need to do to checkout? What are my departure responsibilities?

If your check-in was done on-site at the property in which you stayed and your unit has key(s), please return all keys to the lockbox that you received them from when you arrived. If the unit in which you stayed does not have physical key(s), but rather a door code, you may continue with the departure instructions listed below.
Please remove all trash and food from the property.
Please load and run the dishwasher.
Please set the air conditioner to 75 degrees.
Please lock the front door as you depart.
Please leave all bed linens on the beds and leave all towels in the bathrooms.
7. Are there a minimum number of vehicles allowed at a property?

The Homeowner's Associations (HOA) determines the number of parking passes allotted and the parking pass fees for each property. Some parking passes must be purchased on-site. We can suggest other places to park if necessary. Most properties do not allow parking for boats, trailers, jet skis, RV's or motorhomes. Parking cannot be guaranteed during peak time.  Parking passes must be displayed in your vehicle always. Property HOAs have the right to tow or boot any vehicle failing to display an authorized parking pass at the guest expense. 
8. What is the cancellation policy? 

We know you won't want to, but if you find it necessary to cancel your reservation or change dates, you must give an advance notice in order to receive a refund of your advance rent, less the Non-Refundable processing fee. If you cancel within 30 days (for condos) and 60 days (for beach houses and monthly rentals) of arrival, only your initial deposit will be refunded and the remainder will be forfeited. While email cancellations are accepted, it is highly recommended to call and confirm your cancellation. We highly recommend researching and purchasing optional travel insurance.

9. When is final payment due? 

Final payment is due a minimum of 30 days prior to arrival. Unless alternative payment arrangements are made, the most recently used credit card will be charged the final amount due. If payment is not received in full within the stated time frames, your reservation will be cancelled and a refund of your deposit will be issued less the Non-Refundable fees. Final payments are non-refundable unless covered by the purchase of travel insurance.
10. Weather  
Should a hurricane or tropical storm threaten our area we will follow the guidance of governing officials as pertaining to mandatory evacuations. Weather is beyond our control and does not constitute a refund. If the city of the unit issues a mandatory evacuation, any unused days will be refunded.