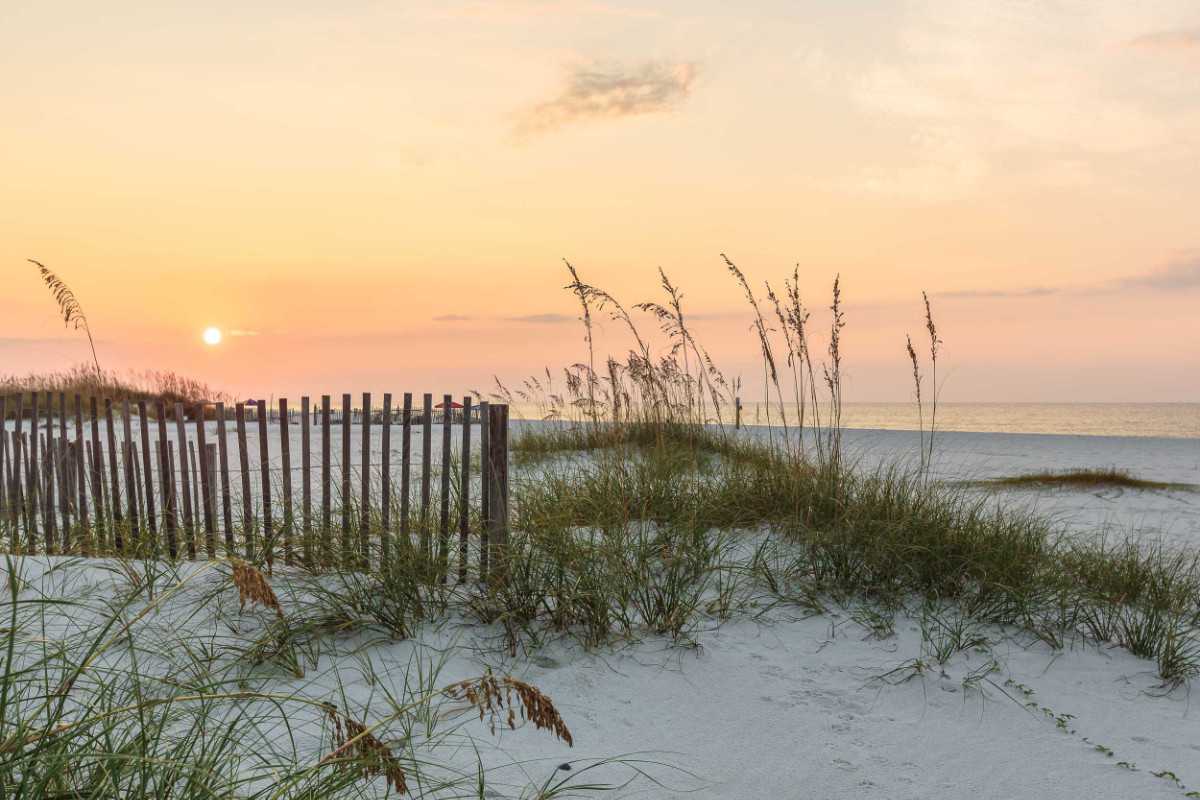 Rental Agreement Terms & Conditions
This contract sets forth the terms and conditions under which Guest has agreed to rent and Owner/Company have agreed to permit Guest to occupy property
DISCLAIMER
Please read the Terms & Conditions Provided With Your Reservation Confirmation, as the Terms & Conditions May Vary.
MINIMUM AGE REQUIREMENT
No condominium or beach house will be rented to any person under the age of 25. An adult 25 or older must check in and occupy the condominium or house during the entire rental period. Failure to do this will result in eviction and forfeiture of all payments. Any reservation made under false pretenses will result on forfeiture of advance payment and the party will not be permitted to check in.
HOUSE PARTIES
House parties are not allowed! Occupancy is strictly limited to the sleeping capacity of the condo or beach house. Maximum sleeping capacity is noted on your reservation. Management reserves the right to enter the rental property anytime to investigate disturbances, check occupancy and/or check for damages.
PARKING
Parking varies depending on the condo complex. Rules and requirements are listed in the description of each unit. Please read carefully as there may be additional parking fees and limits depending on the complex.
RENTAL PERIODS
We have a 3 night minimum stay. During peak summer season, we may choose to rent only Saturday to Saturday or Sunday to Sunday (7 nights). Should you desire to increase your length of stay once you have checked in, we will make every reasonable effort to accommodate your request.
OWNERSHIP AND MANAGEMENT
All condominiums ("property" or "condo") are managed by Crye*Leike Gulf Coast Real Estate & Vacation Rentals, hereinafter referred to as "we", "us", "our", "owner" or other similar terms. We reserve the right to refuse rental or to discontinue your occupancy without refund of rent or deposits if, in our sole and absolute judgment, your occupancy is detrimental to the property, or you are in violation of the terms and conditions contained herein. Property may not be used for any unlawful purpose. We reserve the right to enter the premises at any time, without notice, for the purpose of inspection, repair, management duties or showing to a prospective buyer (this includes any representative we may appoint on our behalf).
HOLD HARMLESS
By renting this property you, the party signing this document, are assuming all risk of and liability for any damage done to person or property, agents, employees or visitors occasioned by the present or future condition of the premises both latent and manifest, or by your use and occupancy of the premises, or any of the personal property or furnishings located therein. We are not responsible or liable for accidents or injury to any guests or loss of money or valuables of any kind. By signing below, you are agreeing to hold harmless and make no claim against Crye*Leike Gulf Coast Real Estate & Vacation Rental, IL Group Real Estate, the unit owner(s), or the rental manager personally whatsoever for or on account of any loss of life, personal injury, or damage to or loss of personal property.
Please note, swimming in the Gulf of Mexico is an inherently risky activity. You should familiarize yourself, your family and guests with any undertow or rip current which may be present. In the event flotation devices such as rafts or bogey-boards are available in your unit, your use of these items is entirely at your own risk and no representation is made by Crye*Leike Gulf Coast Real Estate & Vacation Rentals regarding the effectiveness of these items as life saving devices.
FORMS OF PAYMENT
We accept personal checks, money orders, cashier check or credit cards. We require full payment in advance. ALL CHECKS MUST CLEAR PRIOR TO CHECK-IN. ANY CHECK THAT IS RETURNED FOR NON-PAYMENT (NSF, STOP-PAYMENT, ETC) WILL RESULT IN A $50 FEE AND LOSS OF RESERVATION.
INITIAL RESERVATION PAYMENT
A minimum initial reservation payment is payable at the time of booking the reservation. This amount will reserve your reservation.
The Initial Reservation Payment is a portion of your rent and will be applied to your total rental; therefore, it will NOT be refunded following your departure. Payment in full is required 30 days prior to check-in.
Reservations made within 30 days of check-in require full payment at the time of reservation.
TAXES AND FEES
A non-refundable reservation processing fee, to cover expenses associated with the initial reservation, is due at reservation time and applies to all reservations. A Cleaning fee (price varies by unit) will be added to your rental total. Lodging tax varies by municipality and is reflected on your reservation details.
FINAL PAYMENT
Final Payment (balance due after Initial Reservation Payment has been paid) is required 30 days prior to arrival. Any reservations made within 30 days of arrival will require payment in full.
CONFIRMATION
A confirmation listing arrival and departure dates, property information and the rental amount due will be emailed to you upon acceptance of your reservation request and receipt of your Initial Reservation Payment. Please contact us immediately by phone (251-405-2600) or email us if any corrections are necessary; otherwise, it will be assumed correct.
CANCELLATIONS & CHANGES
It is never fun to have to change your plans, but if you have to do so all cancellations are subject to the following:
30 day minimum notice is required for cancellation on all rentals
If the above notice requirements are met, we will refund your Initial Reservation Payment less a per night cancellation fee. The reservation processing fee is not refundable.
Cancellations and date changes occurring less than stated minimum days required notice will result in forfeiture of rent payment and credited only the Initial Reservation Payment.
Please note: our cancellation policy does not provide refunds for unforeseen developments such as illnesses, death or weather.
NO REFUNDS are issued for cancellations or early departure due to inclement weather or personal circumstances inside the cancellation date range. Guests purchasing travel insurance should consult their insurance provider directly to see if they qualify for a refund.
Reservations are subject to change or cancellation up to 30 days of arrival date in the event the unit becomes unavailable or is sold. All attempts will be made to move you to a similar unit if available; otherwise, a full refund will be provided if these circumstances arise.
TRAVEL INSURANCE
We strongly encourage you purchase travel insurance. For further details on Travel Insurance we offer, please visit Travel Protection | Home (rentalguardian.com).
ACCIDENTAL DAMAGE INSURANCE
As a part of your stay, you purchase a Vacation Rental Damage Waiver designed to cover unintentional damages to the rental unit that occur during your stay provided they are disclosed to management prior to check-out. The damage waiver will pay a maximum benefit of $3,000. Any damages that exceed $3,000 or are not covered under the damage waiver will be charged to the credit card on file. If, during your stay at one of our rental properties, you cause any reported, unintentional damages to real or personal property of the unit, the damage waiver will reimburse the property owner for the cost of repair or replacement up to a maximum benefit of $3,000. Certain terms and conditions apply. By submitting payment for this plan, you authorize and request Crye*Leike Gulf Coast Real Estate & Vacation Rentals to withhold any amount payable under the terms and conditions of the Vacation Rental Damage Waiver.
RENTAL OCCUPANCY
The maximum number of occupants, including children, is determined by city & building requirements, owner, & management and is listed on the description page of each unit. We reserve the right to require lower occupancy at any time and for any reason. Violations of rental occupancy restrictions are grounds for IMMEDIATE EVICTION AND FORFEITURE OF RENT. An atmosphere conducive to quiet enjoyment of those in surrounding units and properties must be maintained at all times. All rules and regulations of the condo complex, the cities of Gulf Shores and Orange Beach must be strictly observed.
WHAT WE PROVIDE
We provide bed linens, bath towels (linens & bath towels may not be used at the pool or beach). A start-up supply of dishwashing soaps, trash bags, paper products and bath soap. Kitchens have silverware, dishes, pots & pans, small appliances including toasters, blenders and coffee makers (without filters).
NO PETS
Unless otherwise specifically noted, no pets are allowed. A pet, or any evidence of a pet found on the premises, is cause for eviction and forfeiture of rent. Additional cleaning fees will be charged if evidence of a pet is found after your departure.
GRILLS
It is a violation of local fire codes to grill on a deck. Don't do it! You will be immediately evicted without refund.
MAINTENANCE
It is important to us that the properties be maintained in good repair. Maintenance providers may access the property for purposes of repairing previously reported issues, or for other routine items. We strive to be as unobtrusive as possible while performing these tasks and appreciate your patience—it is important to you and to us that the property be well maintained.
Please let us know as soon as possible if a maintenance issue arises. Just as might occur at you own well-maintained home, mechanical failures and other breakdowns could occur. Please call us at 251-405-2600, we will make every effort to correct the situation as quickly as possible.
• NO REFUNDS or rate adjustments will be made for mechanical failures and malfunctioning equipment. Working condition of pools, air conditioners, cable, phones, internet service, TVs, VCRs, DVDs, appliances, elevators, etc. are NOT guaranteed. These amenities are extras provided in addition to the beach house or condo rental. We will make every effort to correct the situation during your stay.
DAMAGE
Please report any damage or breakage when it occurs, so we can fix or replace items as soon as possible. Some things break or need repair or replacement due to normal wear and tear or factors out of your or our control. We want to keep things in good condition.
We understand accidents happen. We ask that you let us know about them. Unreported new damages found upon your departure will be billed and full payment for repairs will be charged to the credit card on file.
Burns of any kind (furniture including deck and pool furniture, carpets, counters, etc) will be considered fully your responsibility.
Missing items are considered damage. All furnishings, fixtures, appliances, linens, decorations, pillows are the property of the owner. Missing or damaged linens and towels will be charged back to your credit card. Removing makeup with towels, washcloths, etc. may cause stains that cannot be removed, and you WILL be charged for these damages. Blood or other stains on the sheets and mattresses are also considered irreparable damage that will result in a charge to the credit card on file. Damage to any other items will be charged according to the cost of replacing the item damaged, plus a $50 service charge. By signing below, you agree to allow any charges for missing or damaged item to be charged to the credit card on file.
CHECK-IN
Following receipt of the balance of the total rental amount, we will provide key information for check-in. Your access instructions will be emailed, along with a payment statement, upon arrival of the final payment.
Check-in begins at 4:00 p.m. CST.
This time is not guaranteed and could be subject to change. Every effort is made to prepare each property for check-in at 4:00 PM daily but may be delayed due to our commitment to provide a clean property that has been carefully inspected.
We make every effort for the property to be ready for your arrival at that time; however, much of that depends on the courtesy of our guests and the condition in which the property is left. Our housekeeping standards may require extra cleaning time which may delay check-in. We ask for your patience in the unfortunate event this happens on your check-in date. And we ask for your help in ensuring it does not happen to the guests who arrive after you!
Early Check-In may not be available during busy seasons. We encourage you to enjoy our public beaches and local shops, restaurants and attractions if you arrive early. Please inquire by contacting our office several days in advance of your arrival day.
It is the renter's responsibility to report any defects with the unit within 12 hours of their stay. Any damage detected upon inspection after the departure that is not reported will be assumed to the caused by that guest and therefore billed accordingly
CHECK-OUT
Check-out time is 10:00 a.m. Central Time. If you are leaving significantly earlier, please notify us by using our app, sending an email, or calling our office. Our housekeepers really appreciate having a little extra time to do clean and sanitize the property for our next guest. An additional fee of $100 per hour will be assessed if the property is not completely vacated by check-out time. Late check-out may not be available. Please inquire by contacting our office several days in advance of your departure day and we can confirm if available.
DEPARTURE RESPONSIBILITIES
Please leave the property reasonably clean and in reasonable order (Additional cleaning charges will apply if it is not). Please treat this condo as you would like us to treat yours. All furniture, decorative items, bedding, dishes, etc should be where it was upon your arrival. Please do not remove anything from the condo.
Leave kitchen items (dishes, cookware, etc.) cleaned and returned to their proper place.
Dispose of all trash in proper outside containers.
Lock all windows and doors.
Please strip all beds, including pull out sofa, (leave mattress pads) and put all dirty laundry, with towels and wash clothes, in the laundry room. If no laundry room, please place on floor of each bedroom.
WAIVER OF LIABILITY
Pools, balconies, and stairs present an inherent danger. You are accepting full responsibility for the safety of renting parties and all guests and agreeing to supervise children to ensure their safety. CHILDREN MUST BE SUPERVISED AT ALL TIMES WHILE ON THE PREMISES. Persons using pools, hot tubs, tennis courts and other amenities agree that for and in consideration of the use of the amenity, to hold harmless and make no claim Crye*Leike Gulf Coast Real Estate & Vacation Rentals, owner, or rental manager personally for or on account of any loss of life, personal injury, or damage to or loss of personal property. This hold harmless applies to the grounds, common areas, and private property within the unit itself.
Owners and/or Management assume no responsibility for any accident, injury, or loss that may occur during your stay.
Condo Complex provides pool chairs for your enjoyment during your stay. Please do not take the pool lounge chairs to the beach. Please do not remove any items from the condo. Beach service (chairs and umbrellas) are available at most locations during certain times and must be arranged directly with the vendor.
By making this reservation, you acknowledge that you have read, understand and agree to comply with all the terms and conditions herein.