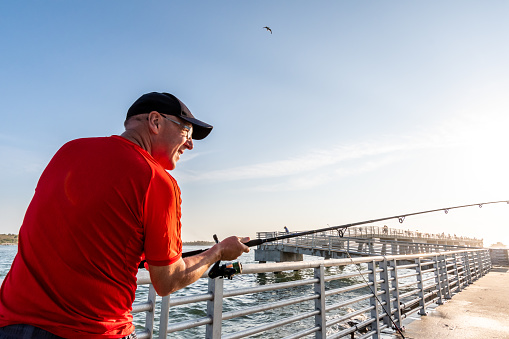 Your Fall Fishing Guide for Alabama's Gulf Coast
September 23, 2021
Here on Alabama's Gulf Coast, the fall means fewer crowds and cooler temperatures. It also means it's the perfect time to go fishing! Fishing is a year-round sport on Alabama's Gulf Coast, and the fall fishing season has many benefits. Many people flock to Alabama for the fishing opportunities and stunning Gulf Coast scenery. During your vacation, make time to cast a line!
Where can you fish?
There are plenty of places to fish here on the Gulf Coast. The beach being one of them! Stay in one of our beachfront Gulf Coast rentals in Orange Beach or Fort Morgan and be steps away from the sun, sand, and surf fishing.
The Perdido Pass is another great spot to go fishing in Orange Beach. In this area, the water from Gulf of Mexico and the inshore waters meets, allowing for perfect fishing conditions.
Gulf State Park is another favorite amongst locals and visitors. Just a short drive from Orange Beach, fishers can enjoy both freshwater and saltwater fishing around the state park. There are three freshwater lakes in Gulf State Park – Lake Shelby, Middle Lake, and Little Lake. If you prefer saltwater fishing, the state park has a pier over the Gulf with over 2,448 feet of fishing space as well as three miles of beach to surf fish.
Consider chartering a boat if you prefer offshore fishing.
What fish is in season in the fall?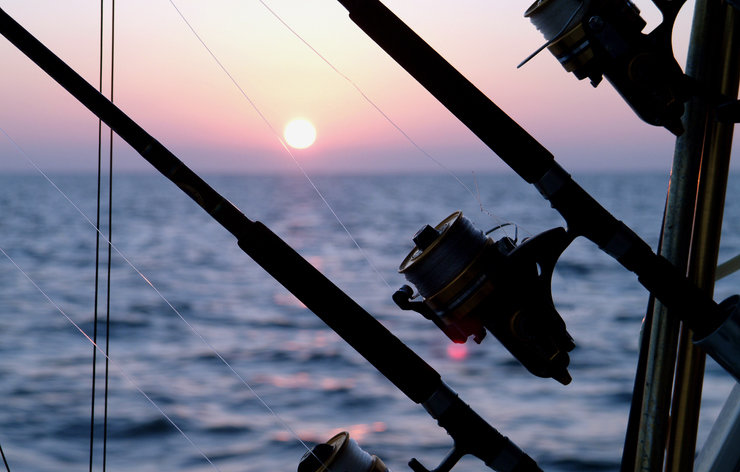 The type of fish you are likely to catch is dependent on where you fish, whether that be inshore, offshore, or nearshore. The fall typically yields fish like Grouper, Amberjack, Scamp, Wahoo, and King Mackerel on the Gulf Coast.
Do you need a license to fish in Alabama?
Anyone between the ages of 16 and 65 will need a fishing license in Alabama. There are several types of licenses, so make sure to purchase the correct license for your fishing needs. For a more detailed explanation of the type of fishing license you'll need, where to buy your license, and size and bag limits during your Gulf Coast adventure, read more here. fishingbooker.com/blog/alabama-fishing-license
Escape to Fishing Paradise with Crye Leike
Fishing in the fall on Alabama's Gulf Coast is an exciting adventure. Whether you plan to fish inshore, offshore, you're sure to enjoy the experience. Crye Leike offers a wide array of vacation rentals along the Gulf Shores, Orange Beach, and Fort Morgan. Each of our accommodations features top-notch amenities, and they are all just minutes from the many restaurants, shops, and the best fishing spots on the Gulf Coast. So, what are you waiting for?
Contact us and book your stay today. We can't wait to hear about the incredible experience you had while fishing on the coast.