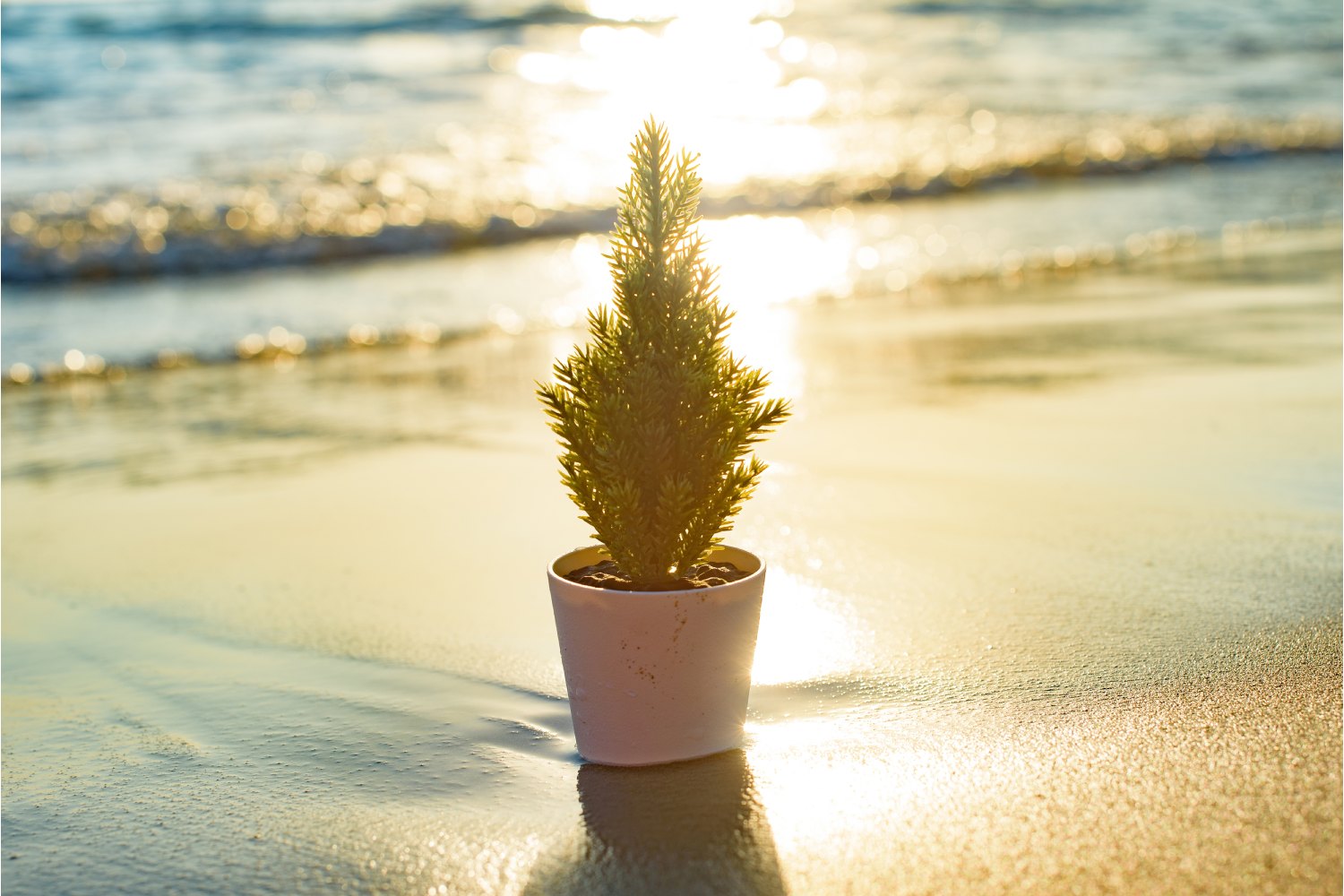 Get Into the Spirit with a White Sand Christmas in Alabama's Gulf Shores
As the hues of autumn give way to winter's frosty embrace, many dream of snow-covered meadows and frosted trees. But in Alabama, the magic of the holiday season takes on a different look, with shimmering white sands replacing traditional snowy blankets.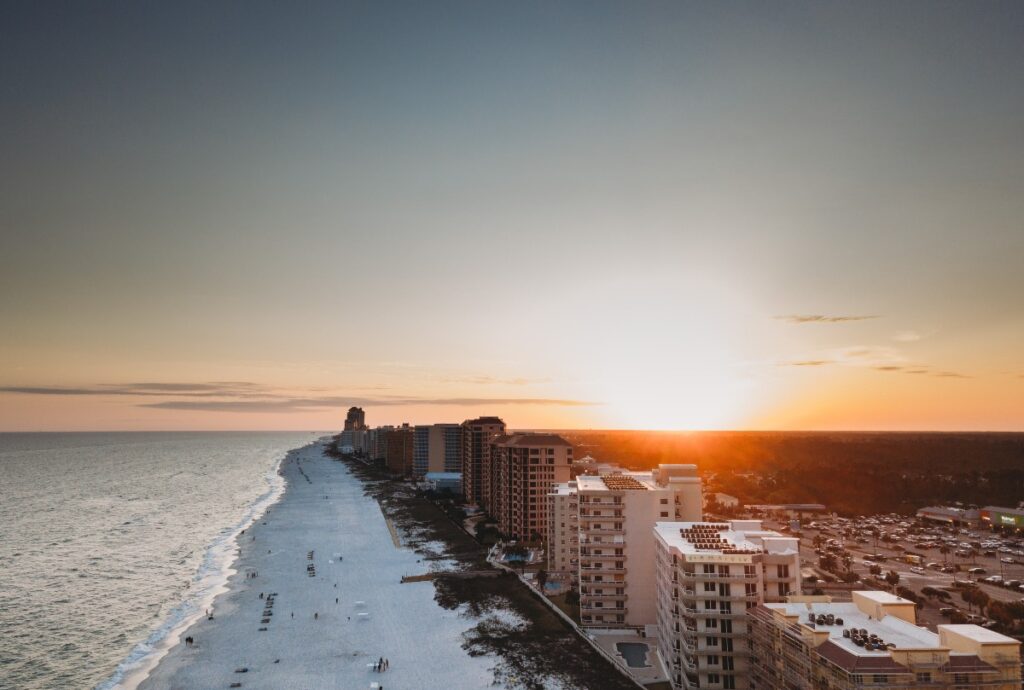 From coast-to-coast, and from north-to-south, holiday enthusiasts are discovering the charm of a Gulf Shores vacation, where the serenity of pristine white sand beaches complement the joyous warmth of authentic Southern hospitality. The same Christmas holiday seekers will tell you there's no better way to stay than in the comfort and convenience of your own Gulf Shores vacation rental.
Ditch the heavy winter jackets and indulge in light cardigans, feeling the soft sea breeze as you partake in the unique blend of beach and Christmas festivities. The unique combination of a beach vacation with the yuletide celebrations is what makes Orange Beach a Christmas destination like no other.
Festive Frolics: Holiday Activities in the Gulf Shores
If you and your loved ones are craving a Christmas getaway or just looking for a change of pace this holiday season, look no further than Gulf Shores. With so many Christmas festivities to enjoy and experience together, you'll make new memories and traditions that we hope will stay with you forever. Here are some of your favorite festivities taking place throughout Gulf Shores this holiday season.
The Annual Christmas Lighted Boat Parade
Location: Lucy Buffett's LuLu's | 200 E. 25th Ave., Gulf Shores, Alabama
Be a part of an annual Gulf Shores tradition this December at LuLu's in the Waterway Village for the mesmerizing Annual Lighted Boat Parade.This cherished Gulf Shores tradition illuminates the night with vibrant displays this year on December 9. This heartwarming event brings the community together in a unique and festive celebration of the holiday season, Gulf Coast style, with a procession of brightly decorated boats lighting up the night.
Come early to secure a table at LuLu's Gulf Shores and witness the parade as it sets off at dusk, traveling to the Wharf in Orange Beach. Whether viewed from Gulf Shores or Orange Beach, the parade promises an unforgettable white sand Christmas experience filled with joy and community spirit.
Holiday Lighting in Orange Beach
Location: Orange Beach City Hall | 4099 Orange Beach Blvd., Orange Beach, Alabama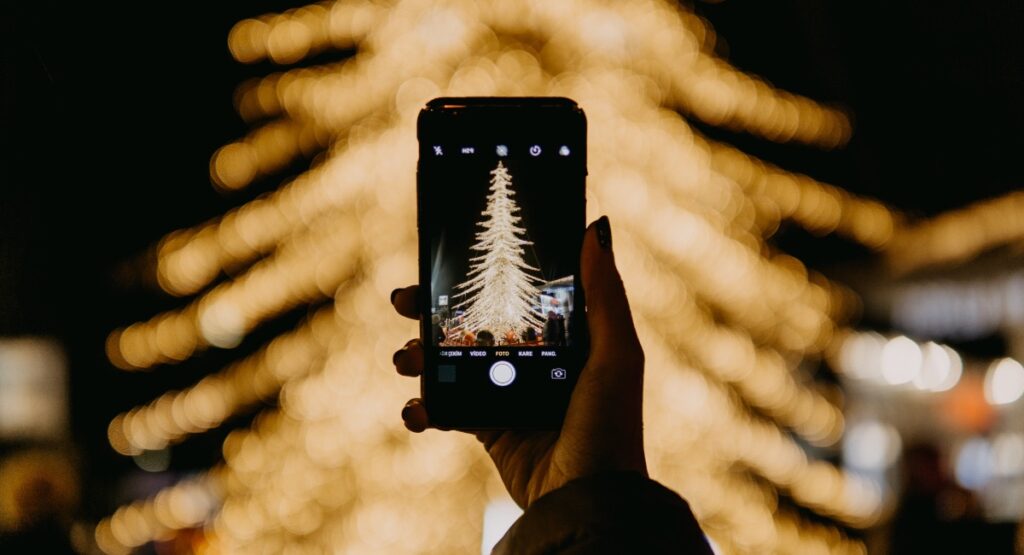 The town square gets a festive makeover with twinkling lights and the grand Christmas Tree Lighting at The Wharf. The tree, radiant with lights, becomes the focal point of numerous selfies and family photos. With the backdrop of musical serenades, festive dances, and delightful hot chocolate, it's a holiday wonderland. And for the young and the young-at-heart, Santa awaits with open arms and a bag full of stories.
Photos with Santa in the Gulf Shores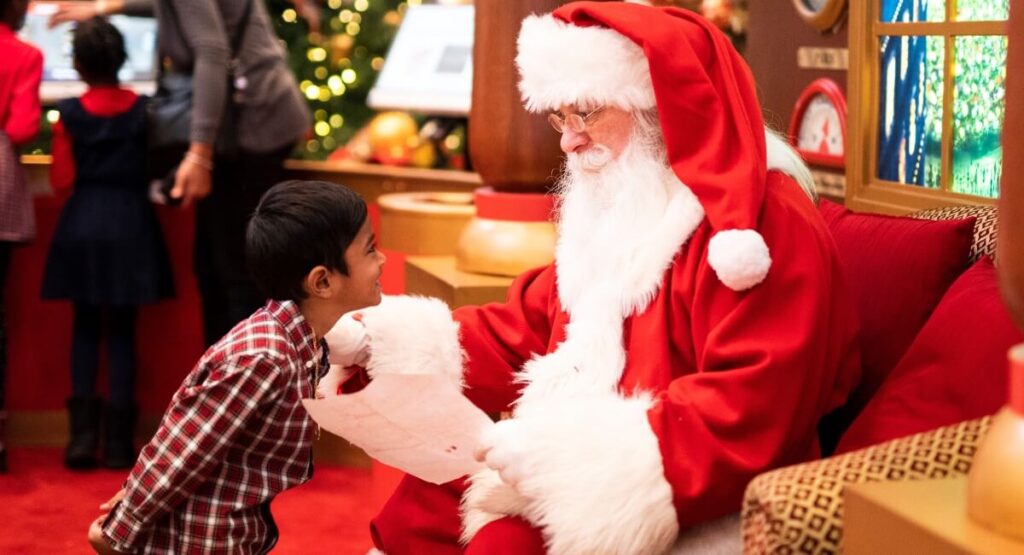 Relive those cherished childhood memories or create new ones with your family. Stationed in the heart of the town, Santa awaits you from November 19th till Christmas Eve, ready to lend an ear to all wishes and pose for that perfect festive photo.
Flora-Bama's Annual Santa Drop in Perdido Beach
Location: Flora-Bama Lounge & Oyster Bar, 17401 Perdido Key Dr. Perdido Key, Florida
Imagine the waves gently crashing onto the shore, the sun casting its warm, golden hue, and then, a helicopter silhouette appears. Santa, in a delightful twist, drops from the skies, not in his conventional sleigh but in a helicopter! This spectacle, paired with Santa's hearty ho-hos, the distribution of candy canes, and the beach's euphoria, creates an experience that's as unconventional as it is memorable.
Gulf Shores Christmas Parade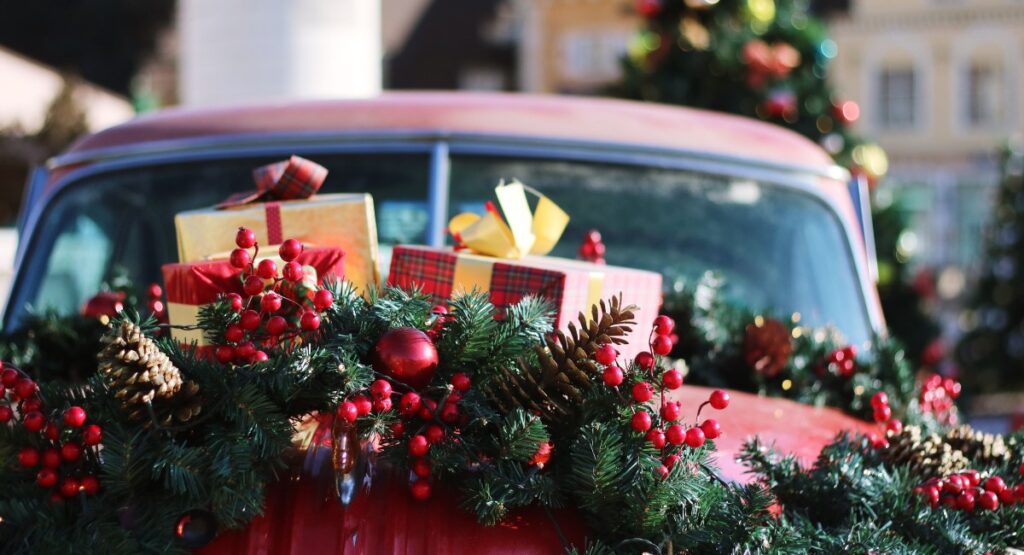 Come December 10th, the streets of Gulf Shores come alive with festivity. From high-spirited marching bands and luminous floats to charismatic dance troupes, the parade encapsulates the town's festive spirit. As Santa's float rounds the corner, children's gleaming eyes and gasps of wonder reaffirm the magic of the season.
Breakfast With Santa
Location: Erie H. Meyer Civic Center, 1930 W 2nd Street, Gulf Shores, Alabama
Begin your day on a festive note by breaking bread (or pancakes!) with Santa. Amidst the aroma of waffles, scrambled eggs, and freshly brewed coffee, share your Christmas wish list with Santa, ensuring you're on the 'Nice' list.
Visit Whoville
Location: Learning Campus at Gulf State Park, 20249 State Hwy. 135 Gulf Shores, Alabama
Dive deep into the world of Dr. Seuss as you explore Whoville. Celebrate Grinchmas with games, crafts, and a plethora of Whovillian treats. Whether it's dancing to the music, getting a "Who" makeover, or enjoying a festive snack, Whoville promises a fun-filled day for the family.
Magic Christmas Lights in Bellingrath Gardens and Home
Location: Bellingrath Gardens and Home, 12401 Bellingrath Gardens Rd., Theodore, Alabama
Embark on a magical journey through the splendid Bellingrath Gardens, transformed into a Christmas wonderland. With over a million twinkling lights illuminating the 65-acre Garden estate, this enchanting display will leave you mesmerized.
Holly Days on Main
Location: Main Street and Palms Plaza, 23101 Canal Rd, The Wharf, ORANGE BEACH, Alabama
The streets come alive with the sights and sounds of Christmas. Artisans showcase their crafts, performers serenade the crowd, and the aroma of festive food wafts through the air. The event reaches its zenith with the grand parade, a spectacle of color, sound, and festivity.
Take the Family To A Christmas Buffet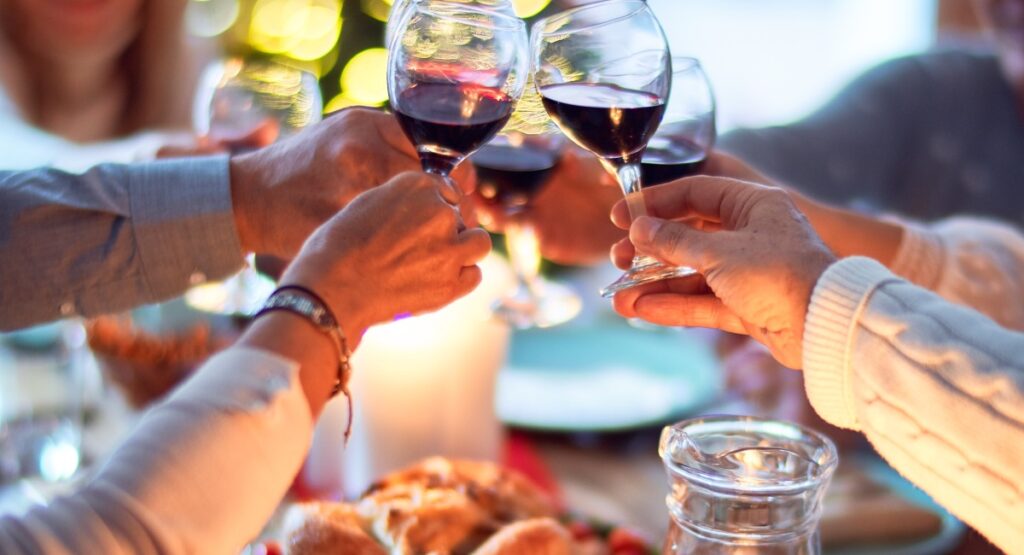 When you're on vacation, who wants to take care of cooking the holiday feast? Many of our vacation holiday rentals offer a kitchen to cook in if that's what you want to do, but if not, Foodcraft offers a wonderful Christmas buffet that the whole group can enjoy. Finely crafted food with all of your holiday favorites awaits you at this full-service buffet. Learn more about how you can avoid cooking but still have the family enjoy a full Christmas meal.
Browse Local Art
Location: Gulf Coast Arts Alliance Gallery, 225 E. 24th Ave., Gulf Shores, Alabama
Art is not seasonal, but the festive season sure is a great time to experience the incredible artwork at the famed Gulf Coast Arts Alliance gallery. Featuring locally crafted art, this gallery is the perfect place to spend a quiet afternoon, admiring (maybe even buying!) local artistry. The gallery is open from 10am until 5pm.
Create Your Own Artwork and Presents
Location: Coastal Arts Centre, 26389 Canal Road, Orange Beach, Alabama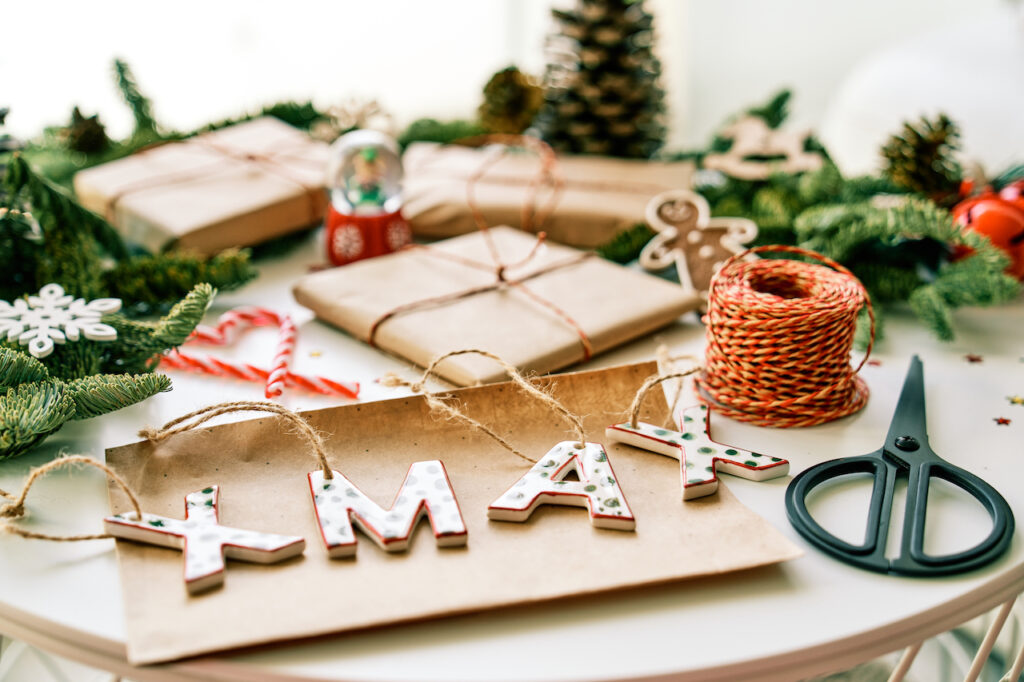 Feeling inspired after admiring local artwork? Unleash your inner artist at The Hot Shop at The Coastal Arts Center of Orange Beach. This premier hot glass blowing facility not only allows you to witness master local artists at work but also offers the hands-on experience you crave. Sign up for one of their "Make Your Own Glass" classes available Monday to Friday, priced at $95. It's more than a class; it's your opportunity to cultivate a new skill and craft a personalized holiday gift, all in one enriching experience.
Happy Holidays!
Gulf Shores beckons with its blend of beachside relaxation and holiday jubilation. With an array of activities and sights to behold, it's the place to be this Christmas. So, this winter, while others are shoveling snow, why not swap your snow boots for sandals?  Book your Christmas holiday getaway now, and prepare to immerse yourself in a festive celebration like no other!