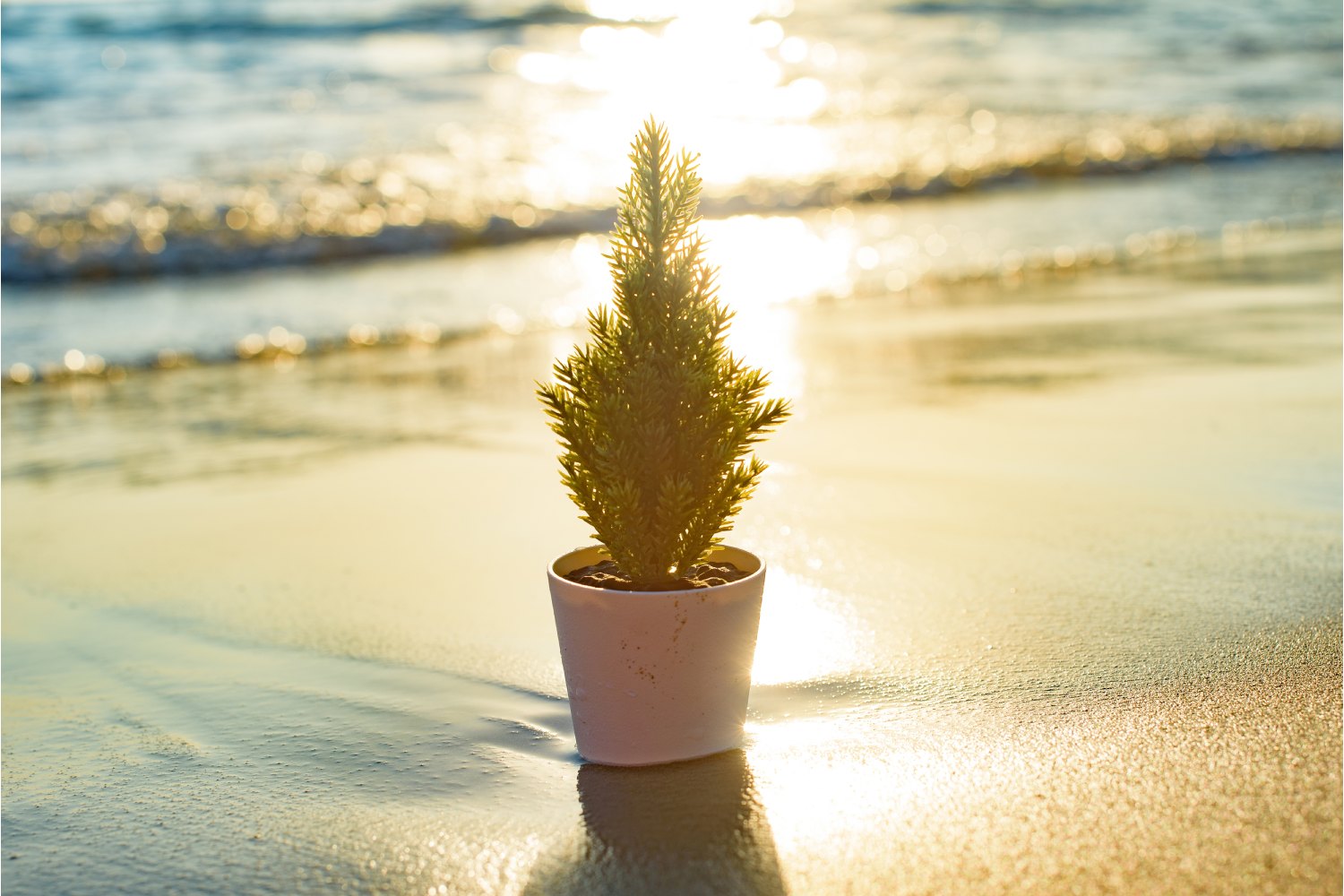 Get into the spirit and have a white sand Christmas in Alabama's Gulf Shores
November 25, 2022
When the visions of Thanksgiving turkey slip from our collective consciousness and we've recovered from the food comas, our minds turn to Christmas vacations and holiday activities. For a growing number of Americans, they turn to Alabama's Gulf Coast. The white sand beach and friendly smiles are a perfect location to take the family for a holiday getaway, and the area is chock full of activities to entertain kids of all ages.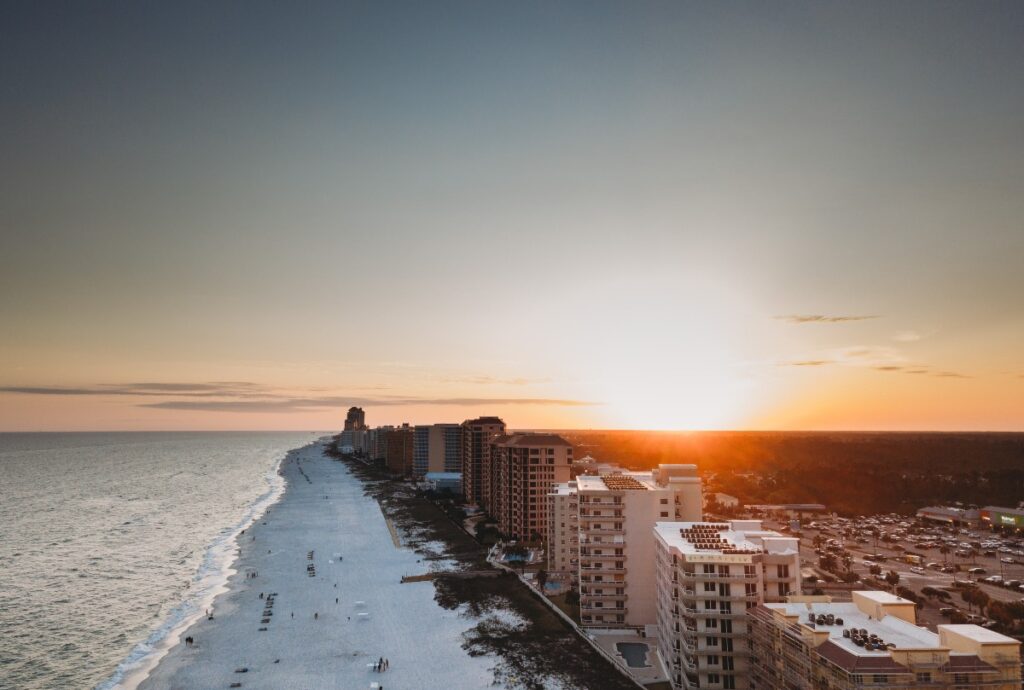 Our gulf coast vacation rentals are a perfect place to enjoy the lights and merriment of the season, to stretch the budget a little further, while taking advantage of mild weather and white sand beaches. With that in mind, check out some of our favorite activities for you and the family while you come to spend your holidays with us!
Things to do in Orange Beach
The Wharf North Pole Express Train
Location: 4550 Main Street, Orange Beach, Alabama
This exciting holiday adventure pulls out of Sunset Station at the Wharf in Orange Beach and takes passengers on a 30-minute festive journey across The Wharf property. There are Christmas carols, holiday treats, and a special visit from Jolly Old Saint Nick himself! If you are staying on a property near the Wharf, this experience is not to be missed!
Holiday Lighting in Orange Beach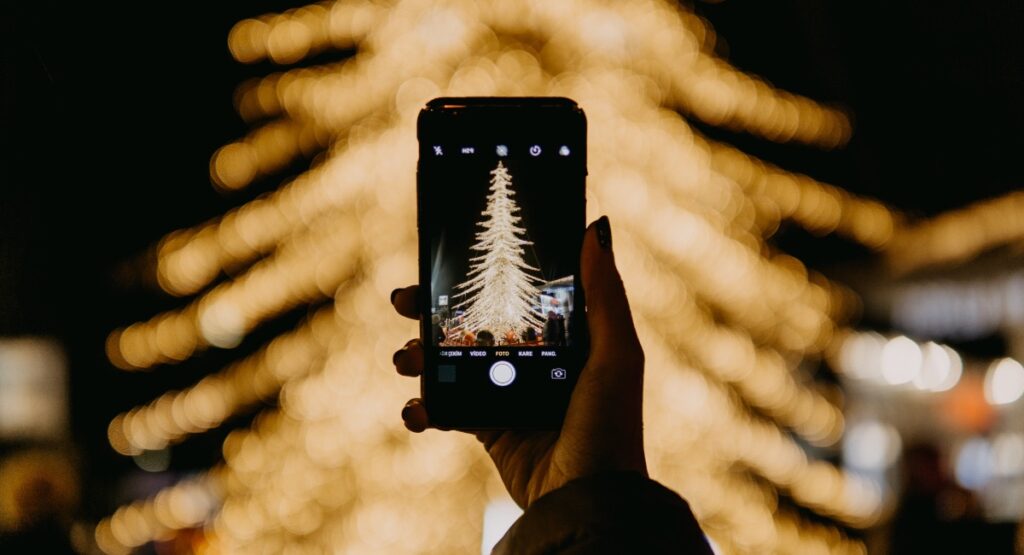 Location: Orange Beach City Hall | 4099 Orange Beach Blvd., Orange Beach, Alabama
One of the things you can look forward to is the Christmas Tree Lighting at the Wharf in Orange Beach. This is a free event that the whole family will enjoy. Get into the holiday spirit with musical performances, a cup of delicious hot chocolate, a laser light experience, and of course a visit from Santa. You can see all the events here.
Photos with Santa in the Gulf Shores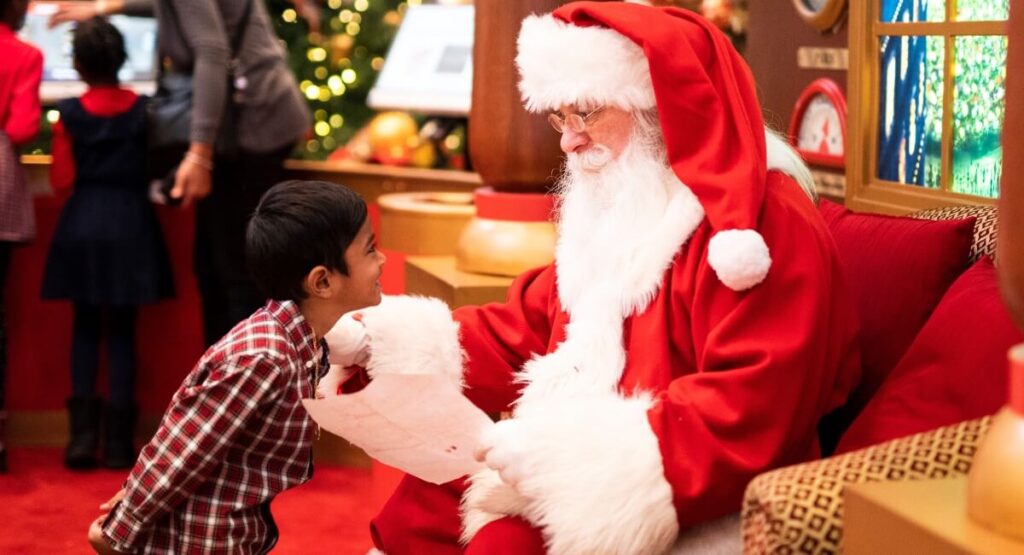 For many, one of their favorite holiday memories from childhood is the photos they took with Santa. Well, the kids in your vacation group don't need to miss out on tradition just because you're staying in a vacation rental in Orange Beach. Santa will be available from November 19th through Christmas Eve. But make sure you've been extra good because he's checked his list twice and is ready to take pictures and read your kiddo's wish list. Merriment is guaranteed and Santa is ready for pictures with all of the kids (and the merry adults too!).
Flora-Bama's Annual Santa Drop in Perdido Beach
Location: Flora-Bama Lounge & Oyster Bar, 17401 Perdido Key Dr. Perdido Key, Florida
This Holiday event has become an annual tradition for locals and visitors alike. Santa makes his appearance via helicopter at 11 am, coming in from the Gulf of Mexico to the Flora-Bama Lounge on Perdido Beach. After making a dramatic entrance, Santa greets children of all ages with candy canes, Holiday cheer, and Holiday gifts for the kids!
Gulf Shores Christmas Parade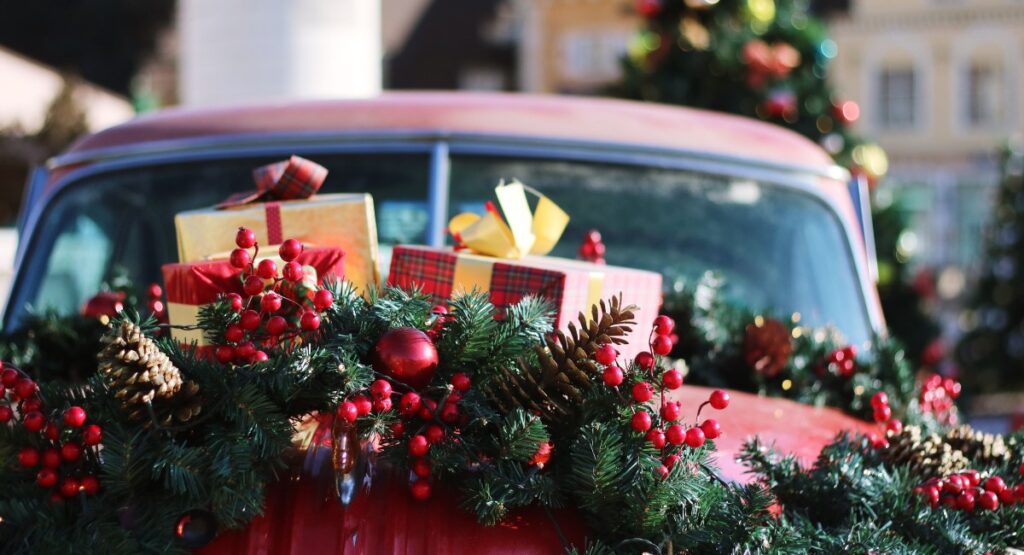 Gulf Shores Holiday Parade has become a Holiday tradition for locals and visitors alike. This festive parade features Holiday marching bands, lighted floats, dance troupes, boats, and of course Santa himself! The parade is held on December 10th at 5 pm and starts in downtown Gulf Shores and goes around Main Street, ending at Little Lagoon Pass Bridge.
All of Gulf Shores get into the Holiday Spirit for this Holiday parade. Everyone from the Mayor and local celebrities to the townsfolk of Gulf Shores come out to show off their Holiday best. Tourists staying at local vacation homes can enjoy this gulf shore attraction at its peak!
Breakfast With Santa
Location: Erie H. Meyer Civic Center, 1930 W 2nd Street, Gulf Shores, Alabama
Breakfast is not only the most important meal of the day, but it's also a great time to connect with Santa and enjoy warm pancakes, waffles, and a traditional breakfast items that we all enjoy. For more information, you can check here.
Annual Trim-a-Tree in Foley
Location: Foley Christmas Tree Park, 901 S. Mckenzie Street, Foley, Alabama
Each Holiday season, the City of Foley puts on its Annual Trim-a-Tree event at the Foley Christmas tree park. This is a great way to get into the Holiday spirit! There will be Holiday cookies to decorate, crafts and activities for the kids, Holiday music, and of course Santa will be there to take pictures with all the little Holiday makers. Make sure you book your spot to join in on this Holiday event here.
Visit Whoville
Location: Learning Campus at Gulf State park, 20249 State Hwy. 135 Gulf Shores, Alabama
To celebrate Grinchmas, arrange a trip to Whoville at the Learning Campus at Gulf State Park. You can participate in Who-themed games, Christmas crafts, snacks, and photographs with Santa Grinch on December 4, 11, and 18. Take the whole family for a nighttime stroll through Whoville at Gulf State Park's Learning Campus! From meeting the Grinch and the Mayor of Whoville, dancing to the DJ, to getting a "Who"-do at the beauty parlor, eating "Who"-treats, making an ornament, writing a letter to Santa Grinch, borrowing your favorite book from the Whoville Library, or just decorating cookies at Woodside Restaurant, the options are endless!
Magic Christmas Lights in Bellingrath Gardens and Home
Location: Bellingrath Gardens and Home, 12401 Bellingrath Gardens Rd., Theodore, Alabama
This holiday season, Bellingrath Gardens and Home is celebrating Magic Christmas in Lights. In this Gulf Coast holiday tradition, guests stroll through a dazzling light display that features more than 1,100 set pieces, 3 million lights and 16 scenes throughout the 65-acre Garden estate. The admission fee is $16 for adults, $8 for ages 5-12 and free for everyone 4 and younger.
Attend Holly Days on Main
Location: Main Street and Palms Plaza, 23101 Canal Rd, The Wharf, ORANGE BEACH, Alabama
The 3rd Annual Holly Days on Main Festival is back this year, with arts and crafts vendors, special performances, and more. You can shop for Christmas goodies, eat to your heart's content, or just enjoy the parade! Make sure to reserve a stay in advance to get a good property before it gets booked out!
Take the Family To A Christmas Buffet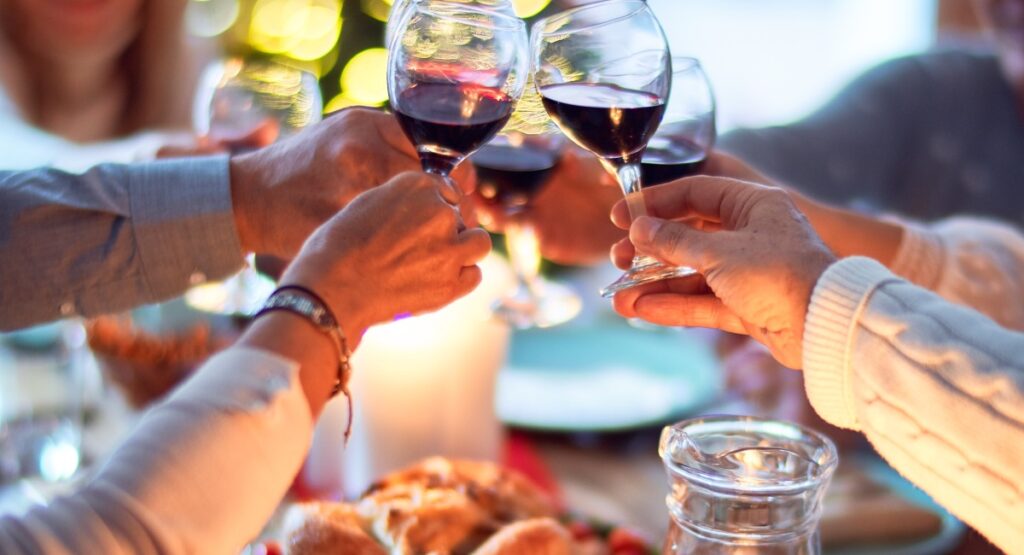 When you're on vacation, who wants to take care of cooking the holiday feast? Many of our vacation holiday rentals offer a kitchen to cook in if that's what you want to do, but if not Foodcraft offers a wonderful Christmas buffet that the whole group can enjoy. Finely crafted food with all of your holiday favorites awaits you at this full-service buffet. Learn more about how you can avoid cooking, but still have the family enjoy a full Christmas meal.
Take Your Holiday Vacation To Gulf Shores, Alabama
This is just a small sampling of the activities available to enjoy while you take your holiday vacation to Gulf Shores, Alabama. And don't forget the white sand beaches and turquoise waters of the Gulf of Mexico. Even just a stroll along the beach is reason enough to come to visit us and get your toes in the sand!
No matter how you spend your Holiday in Gulf Shores, Orange Beach, and Perdido Beach, it's sure to be a special one. Make sure to book your Holiday rental homes for all size groups, whether it's a romantic getaway or a multiple-family vacation trip. Browse our selection of rentals and contact us to book securely online today, so you can create some truly magical Holiday memories in Gulf Shores!