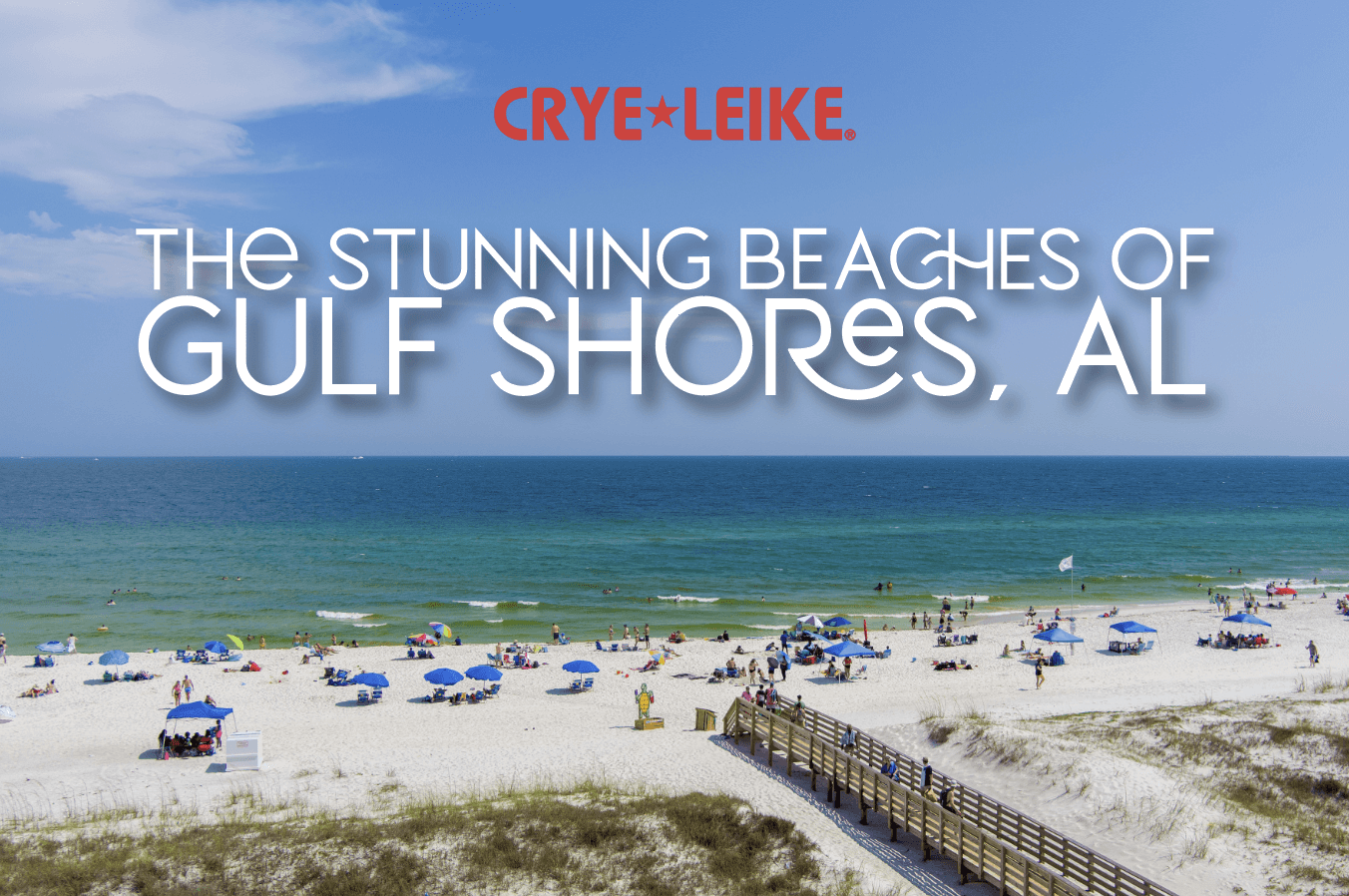 Escape to Paradise: A Tour of Gulf Shores' Most Stunning Beaches
 "A walk on the beach is a cure for every trouble."

– Anonymous
When it comes to finding a slice of paradise, Gulf Shores has it all – sun-kissed sand, turquoise waters, breathtaking landscapes and beachfront rentals to soak it all in. Whether you're a seasoned beachgoer or a first-time visitor, Gulf Shores has something for everyone. But with so many stunning beaches to choose from, it can be tough to know where to start. That's why we've put together a guide to the top beaches in Gulf Shores that are not to be missed.
Planning Your Beach Vacation
Planning a beach vacation can be overwhelming, but with a little bit of organization, you can make sure that everything goes smoothly. When planning your trip to Gulf Shores, consider the following:
Time of year: Gulf Shores has a subtropical climate with warm temperatures most of the year. However, peak tourist season is during the summer months, so if you're looking to avoid the crowds, consider visiting in the spring or fall.
Budget: Gulf Shores offers a wide range of accommodation options, from budget-friendly condos to luxurious resorts. Decide on your budget before you start searching for a place to stay, so you can narrow down your options.
Transportation: Gulf Shores is accessible by car, but if you're flying, you'll need to fly into Pensacola International Airport and drive the rest of the way. Consider renting a car or looking into shuttle or taxi services to get around once you arrive. Renting out a vacation home or condo that is a short walk to the beach is great if you plan on spending most of your time soaking in the sun along the Gulf of Mexico.
Gulf Shores' Best Beaches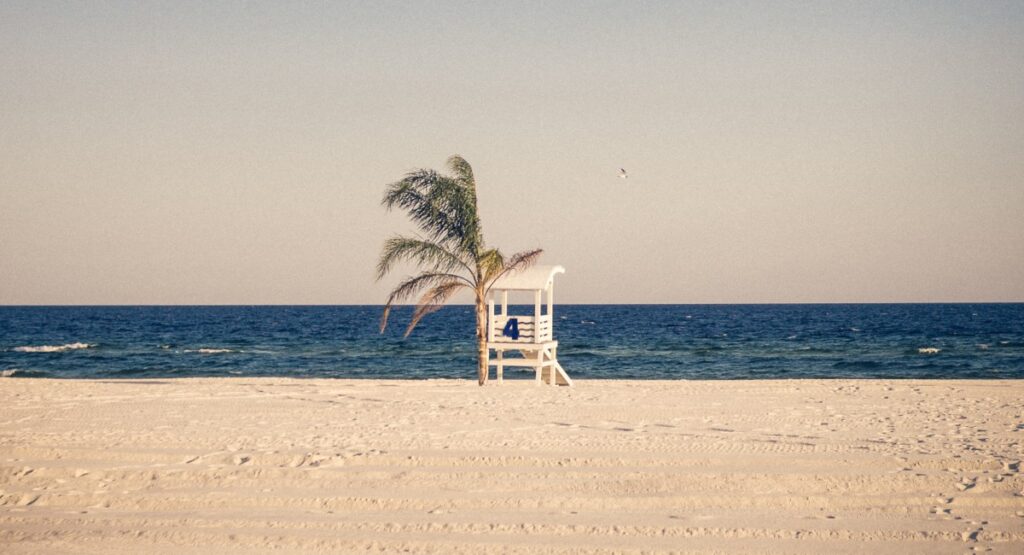 Without further ado, let's take a closer look at the top beaches near and in Gulf Shores.
Little Lagoon Beach
Looking for a peaceful escape from the bustling crowds? Little Lagoon Beach is the oasis you've been searching for. This serene stretch of sand provides a tranquil getaway with its beautiful waters, breathtaking sunsets, and diverse wildlife. Whether you want to enjoy a leisurely picnic, cast a line for a day of fishing, or simply soak up the scenery, Little Lagoon Beach is the perfect destination to slow down and connect with nature.
Gulf State Park & Beach
Step into a world of natural beauty and endless possibilities at Gulf State Park & Beach! This 6,500-acre gem promises a day filled with sun, sand, and plenty of fun. Whether you're looking for a thrill-packed adventure with kayaking, fishing, or swimming, or simply seeking a tranquil escape from the hustle and bustle, Gulf State Park & Beach delivers. So, pack your sunscreen, grab your beach bag, and head to this breathtaking park and beach for a day of memories you'll never forget!
West Beach
Head over to West Beach for a day of family fun and adventure. Attracting visitors of all ages, West Beach has lively music, delicious food, and exciting water sports, making it the perfect place to spend a day with loved ones. Whether it's building sandcastles, taking a refreshing dip in the Gulf, or soaking up some rays, West Beach has something for everyone.
Fort Morgan Beaches
Take a step back in time at the Fort Morgan Beaches, where history and nature come together. The stunning beaches lead to the historic Fort Morgan, a military structure that dates back to 1819. Immerse yourself in the rich cultural heritage and breathtaking views of Fort Morgan, a must-visit for history buffs and nature lovers.
Whether you're seeking adventure steeped with history or a relaxing beach day, the Fort Morgan State Historic Site is a fantastic destination for a memorable day out.
Exploring the Surrounding Areas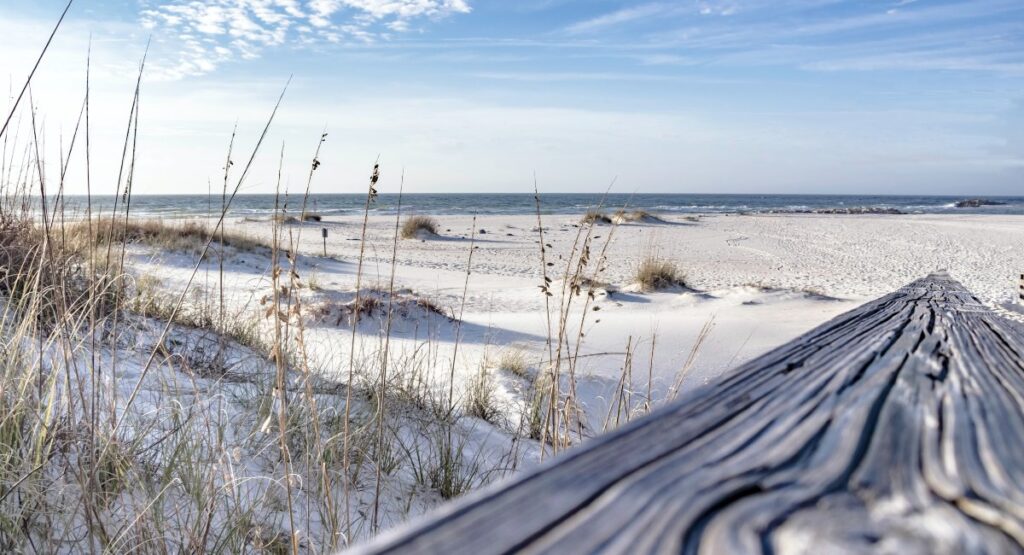 Gulf Shores isn't just about the beaches, there are plenty of exciting places to go and experience in the surrounding area. Take a trip to the Alabama Gulf Coast Zoo, where you can see exotic animals from around the world. Explore a diverse collection of creatures, ranging from majestic big cats, playful primates to scaly reptiles. Stroll through the zoo to catch a glimpse of exotic animals in their habitats or join in on one of the animal encounters and feedings. You can even get a selfie with a sloth!
Visit the Gulf Shores Museum, where you can learn about the rich history and culture of the Gulf Coast. Or take a trip to the nearby city of Pensacola, Florida, home to the National Naval Aviation Museum, a must-see for aviation enthusiasts.
What Are You Waiting For? Pack Your Bags!
With its incredible beaches, rich history, and endless activities, Gulf Shores is the perfect place to unwind and recharge your batteries. For those looking for the ultimate beach holiday, with a pinch of adventure and history, look no further than the serene beaches of Gulf Shores. So, what are you waiting for? Book your dream vacation rental today and start planning your escape to paradise.
Commonly Asked Questions About Beaches in Gulf Shores, Alabama
1. Are beaches in Gulf Shores pet-friendly?
Beaches in Gulf Shores and Orange Beach are not pet friendly. For pet friendly beaches visit Fort Morgan. However, it is important to note that each beach has different rules and regulations regarding pets, so it's best to check in advance to avoid any surprises. 
Which is the best public beach in Gulf Shores?
Some of the most popular and highly rated public beaches in Gulf Shores include Gulf State Park, West Beach, and East Beach. Each beach offers its own unique features, such as calm waters for swimming, pristine white sand, and beautiful sunsets.
Are Gulf Shores, Orange Beach, and Fort Morgan the same?
No, Gulf Shores, Orange Beach and Fort Morgan are three separate communities located along the Gulf of Mexico in Alabama. While they are all popular tourist destinations for beachgoers, each offers its own unique attractions, dining, and shopping options.