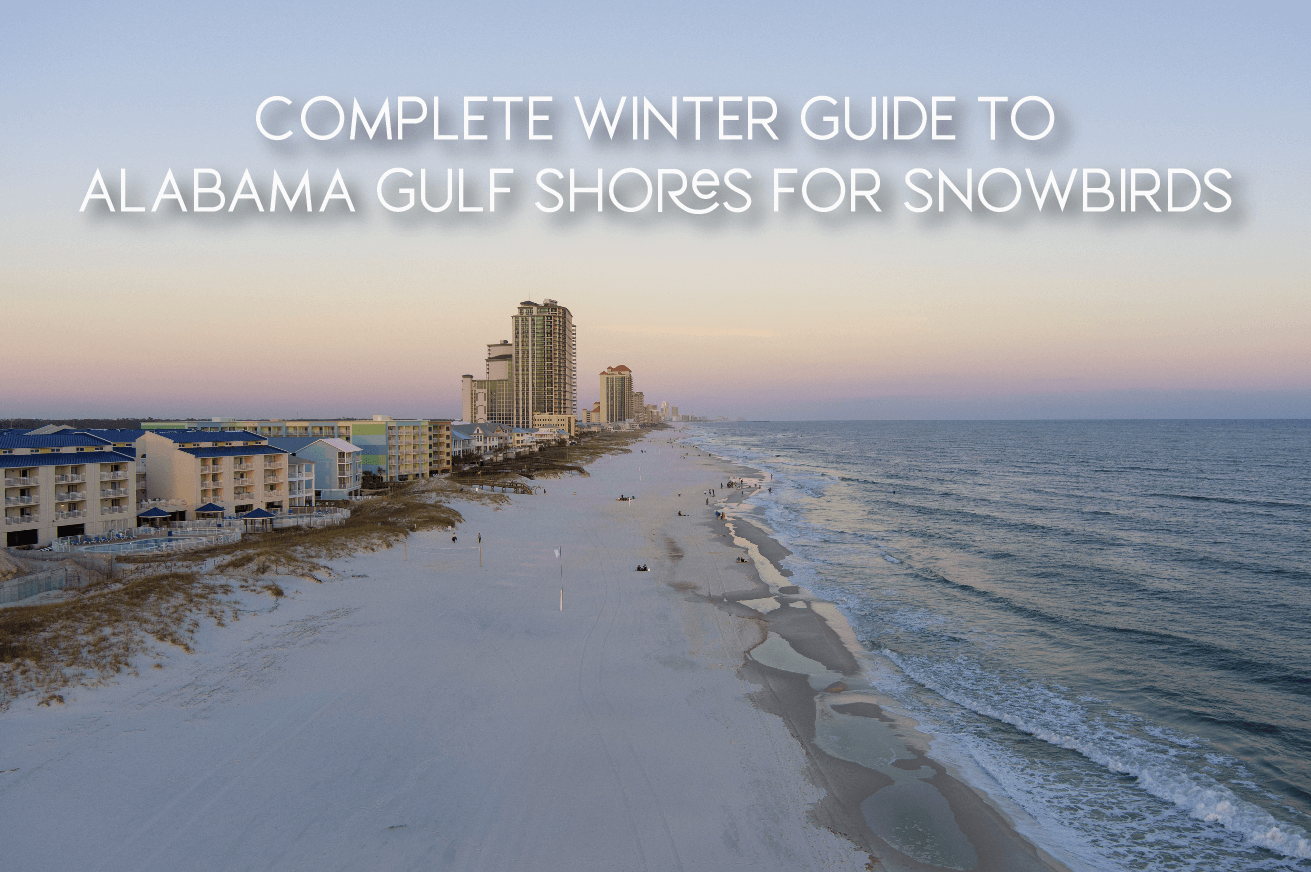 A Complete Winter Guide to Gulf Shores, Alabama for Snowbirds
April 5, 2023
Gulf Shores, Alabama is quite possibly the perfect getaway for snowbirds seeking escape from winter's clutch. With stunning views and a variety of activities and experiences, it's the perfect winter getaway. From exploring the sugar sand coastline to visiting historical sites, there truly is something for everyone. There are also countless recreational activities, including sportfishing, kayaking, hiking, birdwatching, golfing and boutique shopping.Aditionally, Pickleball has gained popularity in this area, leading to the construction of dedicated courts for this sport.
Reasons to visit Gulf Shores, Alabama in Winter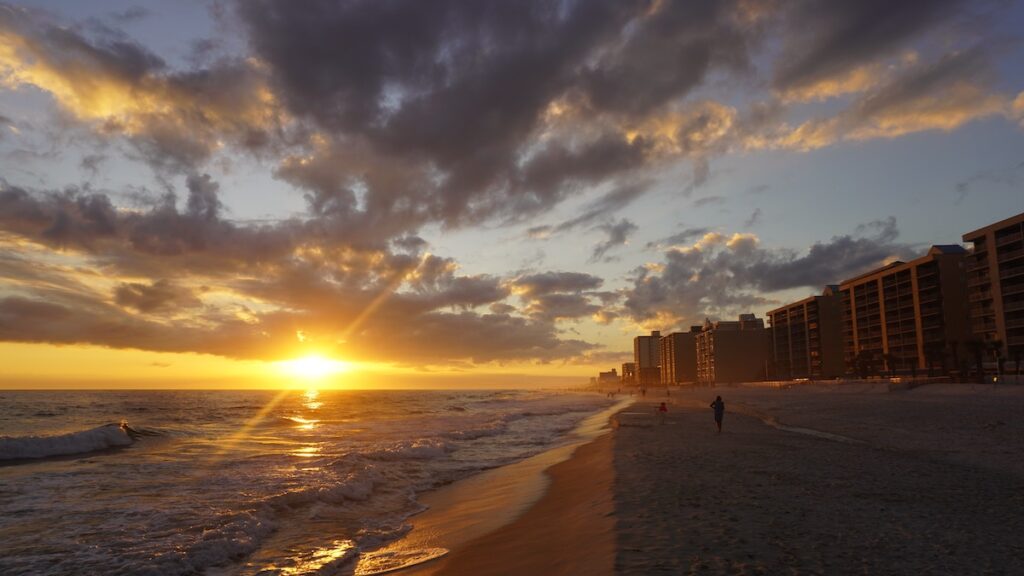 Incredible Beaches
Escape the cold, gloomy winter months and relax by the beach in Gulf Shores. It's no secret that Gulf Shores is known for its pristine coastline. With miles of white quartz sand and exquisite water, here you'll find some of the most beautiful beaches in the country. With over 10 public beaches all along the coast, you are spoiled for choice. Most beaches are equipped with picnic areas, shower facilities and free parking. 
Enjoy The Great Outdoors
With so many great activities for you to experience in Gulf Shores, you will definitely not be bored this Winter. Choose from a variety of exciting outdoor activities like biking along the gorgeous coast, hiking the trails, birding in the state parks and kayaking through swamps and lakes. Learn more about the civil war at the Historic Blakeley State Park or even catch your dinner at the Gulf State Park Fishing and Education Pier. There is something for all snowbirds to enjoy. 
Winter Events
Get in the holiday spirit this winter in Gulf Shores with many festivities taking place. Go visit the twinkling lights display at the Bellingrath Gardens and Home in nearby Mobile, AL. The dazzling light display features more than 1,100 set pieces, 3 million lights and 16 scenes throughout the 65-acre Garden estate. Go ice skating at The Wharf, and grab a hot chocolate after. This is the perfect day out for families, friends or even a romantic date night idea.    
Amusements and Entertainment at Gulf Shores
Alabama's Gulf Shores is bursting with entertainment in Winter. There is truly something for everyone to enjoy. With mini golf, escape rooms, helicopter rides and amusement parks, you are bound to be entertained this winter in Gulf Shores.
Encounter some amazing, exotic animals at the Alabama Gulf Coast Zoo. This 25-acre zoo houses 118 species, 22 of which are endangered. See giraffes, kangaroos, lemurs and even get a selfie with a sloth. With affordable admission fees and the option to leave a donation to support the conservation of the animals, the zoo makes for a great day out for snowbirds this winter.
Snowbirds aren't just attracted to the endless activities and entertainment in Gulf Shores in winter, but also the exciting nightlife. Gulf Shores has lively nightlife, with lots of live music venues, beach bars and tasty restaurants. After a perfect day out, enjoy a chilled locally brewed beer at the Big Beach Brewing Company. Choose from an array of restaurants, from family friendly to fine dining, there's something for all snowbirds traveling to Gulf Shores this Winter.
Snowbird Rentals in Gulf Shore Alabama
There are some great vacation rentals all around Gulf Shores, Alabama, making it the perfect destination for Snowbirds. Whether you're looking for a house, a condo or a beach side villa, Gulf Shores has it all. Bring the whole family to Gulf Shores and host a Christmas party in the comfort of your very own rental home.
Beautifully designed and well maintained ocean view villas await you this winter. With large occupancies, big decks, wet bars and pools, these villas are the perfect way to spend the holiday season with friends and family. You can't ask for any better than white sand and relaxing water right outside your window. Spend Christmas Day on the beach or watch fireworks from the comfort of your own deck on New Year's Eve.
There are also cozy one bedroom units available for rent this holiday season. Perfect for a couple on their honeymoon or just looking to make new holiday traditions. With access to multiple pools, tennis courts and a BBQ area, this is a great option for any snowbirds looking for a romantic getaway this winter.
If you're looking for something more traditional, there are large pet friendly homes with great amenities available to rent for snowbirds. With an occupancy of up to 21, these homes are great for family gatherings. With a private pool and spa available too, you'll be celebrating the holiday season in style. 
Pack your bags
For Snowbirds looking to escape the winter chill and enjoy some fun in the sun, Alabama's Gulf Shores may be just what you need. Mix things up this Winter and experience endless outdoor activities, great shopping and lively bars and restaurants. Relax and chill out on stunning white sand beaches, just a stone's throw away from your very own rental home. Gulf Shores Alabama truly is the destination for snowbirds this winter.
3 commonly asked questions
How cold does it get in Alabama's gulf shores?
The cool season lasts about 3 months, from December to March, with an               
average daily high temperature below 67°F. The coldest month of the year in Gulf Shores is January, with an average low of 45°F and high of 62°F.
What snowbird events are happening in gulf shores Alabama?
Lots of snowbird events happen each year in Gulf Shores, Alabama. Many art events take place such as shell crafting and watercolor painting. They also have weekly breakfast and lunch meetups as well as happy hour in many bars and restaurants.
What part of Alabama is Gulf Shores in?
Gulf Shores is located on Alabama's southern Gulf Coast, looking out onto the Gulf of Mexico.