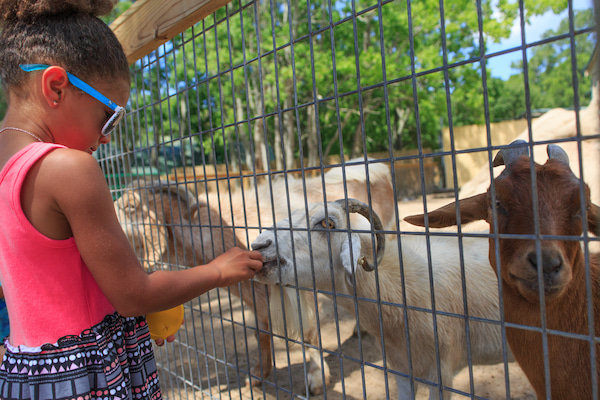 Things to do in Orange Beach: Exploring Alabama's Coastal Jewel
June 14, 2022
Imagine a stretch of sugary-white sands meeting a mix of turquoise and emerald waters, framed by a backdrop of clear, blue skies; a paradise where the only agenda is relaxation, fun, and basking in the beauty of nature. Welcome to Orange Beach, Alabama — a coastal jewel that perfectly epitomizes the joy of Southern living. Framed by the Gulf of Mexico and the bountiful Perdido Bay, this vibrant beach town is not just another sun-soaked destination but a hub of endless adventures waiting to be experienced.
Whether you're a seasoned adventurer seeking the thrill of water sports, a nature enthusiast in search of serene landscapes, a foodie yearning for the freshest seafood, or a family looking for the ultimate beach holiday, Orange Beach delivers. And what's even better? The array of comfortable and picturesque Orange Beach vacation rentals that not only provide a home-away-from-home experience but also place you right at the heart of all the action.
Read on as we guide you through the myriad of experiences that make Orange Beach a destination you'd want to return to, time and again. Pack your bags and let the sweet, salty air of the coast draw you into a world of southern charm and unforgettable experiences.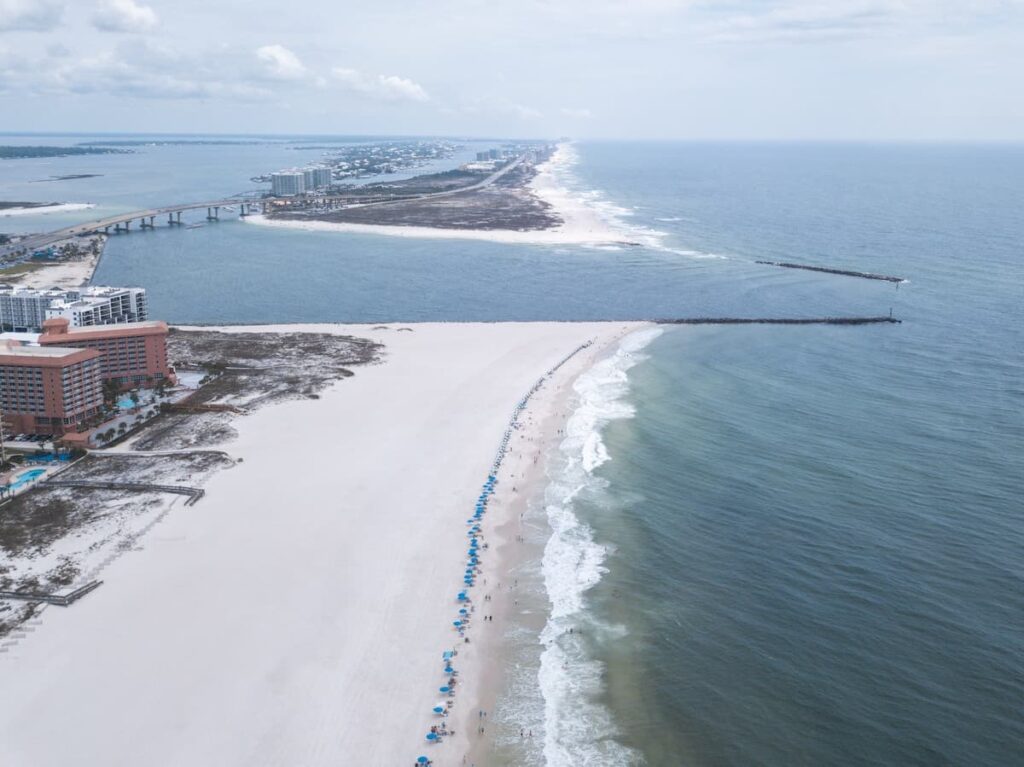 Explore Orange Beach's Natural Beauty
Orange Beach has a relaxed, seaside town atmosphere mixed with classic southern charm – all of this, paired with incredible natural beauty, makes Orange Beach a treat to explore up close and personal. From sunbathing and surfing at the beautiful Orange Beach itself, to exploring nearby attractions like Adventure Island and The Wharf, there is something for everyone to enjoy here.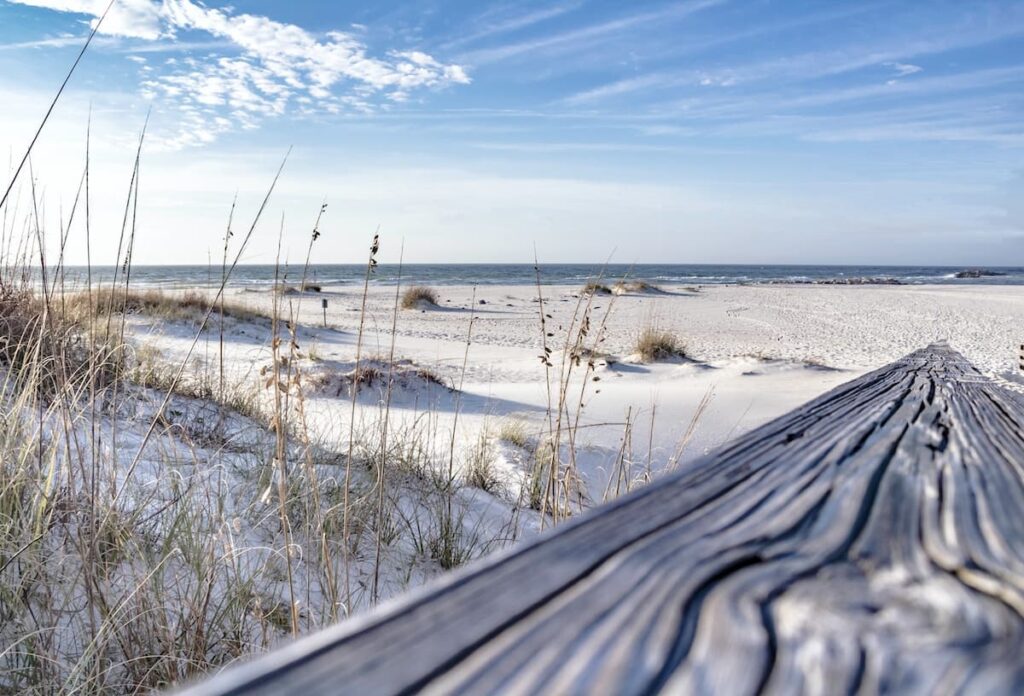 Hit the Beach
Orange beach itself is a major draw. With over 32 miles of pristine white sand and crystal-clear waters, you can spend days soaking up the sun, swimming, beach combing, building sandcastles, or simply reading a good book while enjoying the sea breeze. There are an array of water sports available to do on and around Orange Beach, including jet-skiing, paddleboarding and kayaking, parasailing, and even electric surfing. Boat rentals are also available for those who'd like to spend a day sailing or fishing on the Gulf.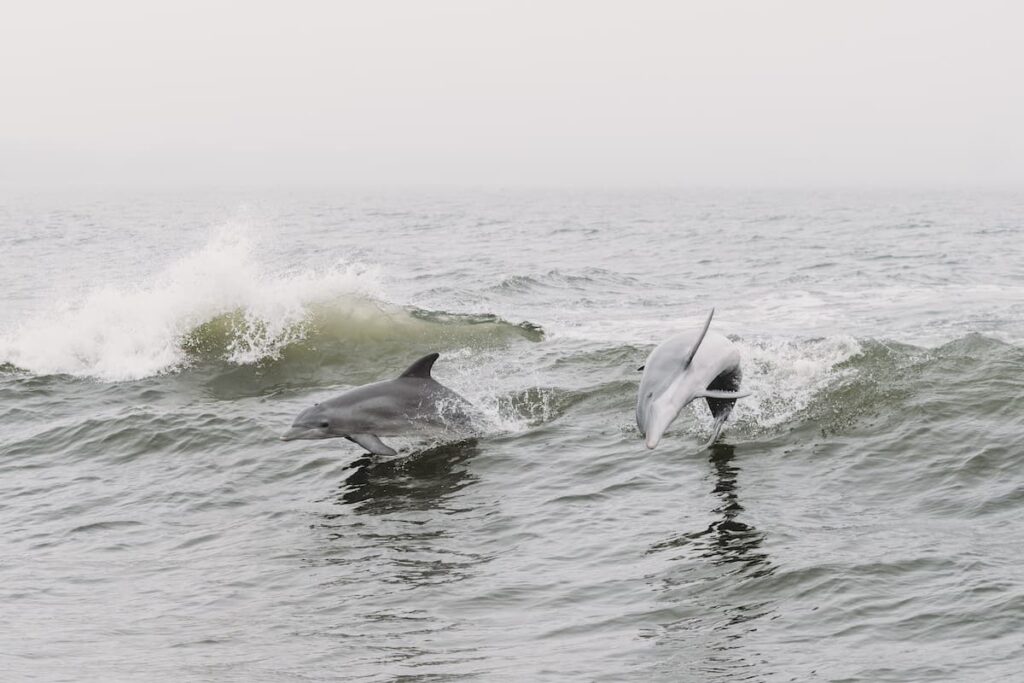 Take to the Ocean
Orange Beach is known as the "Red Snapper Capital of the World" and offers both inshore and offshore fishing opportunities. Chartering a fishing boat for deep sea fishing is a popular activity, and the Orange Beach Billfish Classic is a major annual event. Whether you're a seasoned fisherman or just looking to enjoy the experience, Orange Beach is the place to do it.
Dolphins are common in the waters off Orange Beach, so taking a dolphin-watching cruise is an absolute must when visiting this coastal town. It is one of the most popular activities for visitors so there are plenty of dolphin-watching tours to choose from.
Hiking and Biking
Orange Beach, Alabama is not just about beach fun and water sports; it is also a haven for hiking and biking enthusiasts. With trails winding through coastal forests, over dunes, and around lakes, it provides outdoor lovers with a unique blend of terrain to explore. Here are some key spots you won't want to miss:
Hugh S. Branyon Backcountry Trail: This network of trails covers over 27 miles and passes through six distinct ecosystems, including wet pine flatwoods, live oak maritime forests, coastal dunes, and freshwater marshes. You can bike or hike these trails while spotting local wildlife like alligators, bobcats, deer, and various bird species.
Gulf State Park: Besides the Backcountry Trail, the Gulf State Park itself has many other trails to explore. There are over 25 miles of paved trails perfect for both hiking and biking. One of the standout trails in the park is the Rosemary Dunes Trail, a 2.2-mile route that meanders through sand dunes, scrub habitat, and wildflowers.
Orange Beach Bike Path: This multi-use path offers a leisurely journey along the coastline, making it ideal for relaxing family bike rides.
Perdido Key State Park: Just a short 15 minute drive east of Orange Beach, the Perdido Key State Park has a number of trails that take you through sandy dunes and scrub habitats, giving you a close-up view of the local flora and fauna. The Perdido Key Discovery Trail is an accessible boardwalk trail, suitable for all ages and abilities.
Bon Secour National Wildlife Refuge: The Bon Secour National Wildlife Refuge is around 25 minutes west of Orange Beach and is well worth the visit. The refuge has several trails including Pine Beach Trail and Jeff Friend Trail, providing a diverse hiking experience as you traverse maritime forests, scrub habitats, and dunes, with opportunities to spot a variety of wildlife.
Visit the Attractions
As well as having great outdoor activities that allow you to experience this charming beach town's beauty, Orange Beach has some great attractions to keep everyone entertained on their vacation. Whether you're a budding historian looking for a cool museum, a foodie seeking a great dining experience, or just looking to let off some steam at the fun parks, Orange Beach has it all.
Admire the Local Art
The Coastal Arts Center, situated right along the scenic waterfront, offers a rich experience of local art and culture. Featuring an art gallery filled with works from over 150 regional artists, a hot glass studio and a clay studio, the center provides a haven for art lovers. Come and explore the diverse collections of pottery, painting, photography, sculptures, and even jewelry.
The center also hosts art classes, special exhibitions and community events, making it a vibrant hub of creativity and cultural expression. The spectacular views of the tranquil coastal waters further accentuate the center's charm, making it a must-visit attraction in Orange Beach.
Make a Splash at OWA
OWA is a world-class amusement park that offers an unforgettable adventure for the entire family. Encompassing 21 thrilling rides, incredible water park, a vibrant shopping, dining, and entertainment district, OWA provides a full package of excitement and relaxation.
From exhilarating roller coasters and interactive games for the thrill-seekers to gentler options for younger visitors, OWA has something for everyone. Visitors can enjoy live entertainment shows, wander through themed shopping outlets, delight in a diverse range of culinary treats and slip and slide throughout the park's multiple water attractions.
Located around 7 miles away from Orange Beach in Foley, OWA's blend of thrill, enjoyment, and Southern hospitality makes it a must-visit destination for those exploring Alabama.
Encounter Wildlife at Alabama Gulf Coast Zoo
The Alabama Gulf Coast Zoo, affectionately known as the "Little Zoo That Could," is located in Gulf Shores, a short drive from Orange Beach. Renowned for its commitment to animal care and conservation, the zoo provides a fun and educational experience for visitors of all ages.
Sprawled over 25 acres, the zoo is home to more than 300 animals, representing over 100 species. You can see a range of animals, from majestic big cats like lions, tigers, and leopards, to an array of primates including lemurs, monkeys, and gibbons. Other resident species include reptiles, such as snakes and alligators, and a range of birds, from parrots and toucans to peacocks and emus.
The zoo has a strong focus on interactive experiences. Visitors have the opportunity to get up close and personal with kangaroos in the Kangaroo Encounter, observe lemurs in the immersive Lemur Playhouse, and even hand-feed the giraffes.
Moreover, the Alabama Gulf Coast Zoo is unique in that it has a petting zoo, where children can interact with animals like goats, sheep, and donkeys. The zoo's reptile house and aviary are also major highlights, introducing visitors to diverse species from around the world.
Stroll The Wharf at Orange Beach
The Wharf at Orange Beach, Alabama, is a lively entertainment hub teeming with a variety of shops, restaurants, and attractions for all ages. Begin your day exploring numerous boutiques, then savor diverse culinary options, including Gulf-fresh seafood. Yet, The Wharf is more than shopping and dining. It boasts one of the Southeast's tallest Ferris wheels (112-foot tall), offering panoramic views, and an AMC theater for film enthusiasts. It hosts regular events, including national touring concerts and mesmerizing SPECTRA Light Shows.
Salty mariners of all ages, can enjoy the Wharf Marina's boat rentals, dolphin cruises, and fishing excursions. Kids can delight in mini-golf, train rides, and a thrilling zipline. With this wealth of offerings, The Wharf at Orange Beach is an essential destination for a fun-filled Alabama beach vacation.
Get Your Heart Racing at Adventure Island
A great family-friendly location, Adventure Island park features mini-golf, go-karts, laser tag, and a simulated volcano eruption each night. This park is of course a great place to bring young kids to laugh and play, however adults are known to come and unleash their inner child all evening long.
Visit The Orange Beach History Museum
Located just a short 5 minute drive north of Orange Beach itself, the Orange Beach History Museum is a small museum dedicated to preserving the local history of the area, including its Native American and fishing heritage. Who said vacations can't be educational?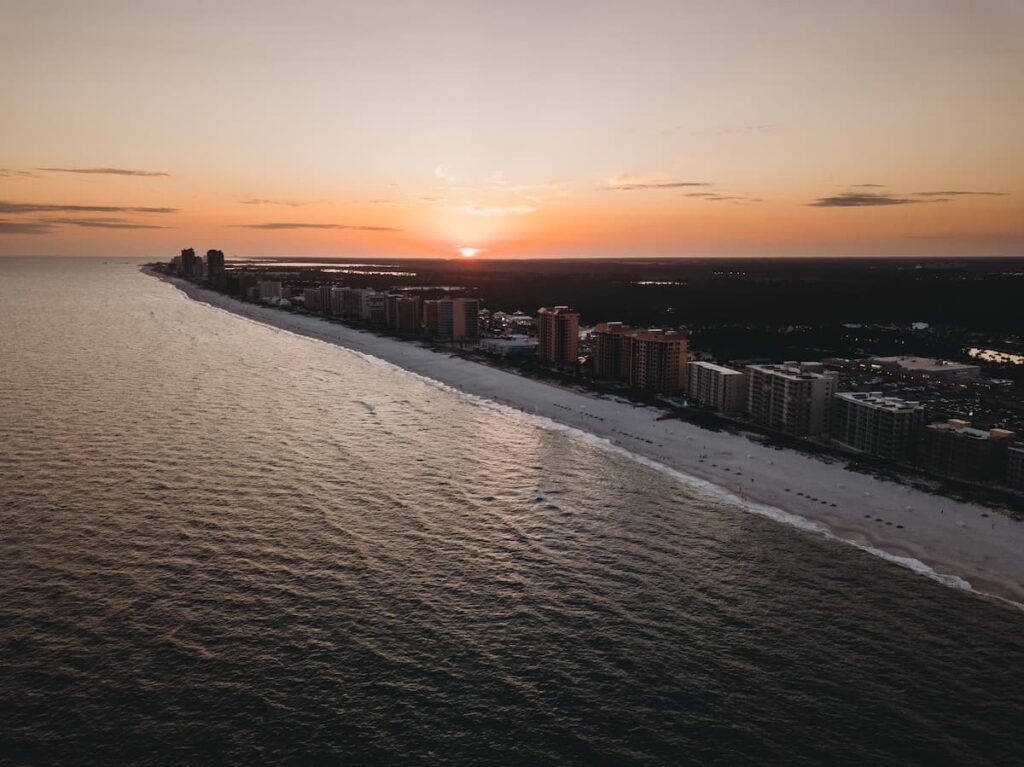 Take the Family to Orange Beach Waterfront Park
Situated directly on Wolf Bay, Orange Beach Waterfront Park is a peaceful 1.5-acre area with striking views over the water. Its features include a 400-foot fishing pier and is a popular spot for watching stunning sunsets and catching sight of local wildlife like dolphins and a wide variety of bird species. There is a shaded playground for children, as well as picnic pavilions with grills that are available for walk-ins or reservations.
Fancy an evening stroll or refreshing morning jog? The park has a half-mile paved path winding around the area. The park, complete with clean restrooms and ample parking, offers a blend of recreation and relaxation, making it a must-visit in Orange Beach.
Orange Beach – The Dream Vacation Destination
From pristine beaches and invigorating outdoor activities to delectable dining experiences and captivating cultural hotspots, Orange Beach truly is Alabama's coastal jewel. This versatile destination, packed with diverse attractions, guarantees an unforgettable vacation whether you're looking for adventure, relaxation, or a bit of both.
Remember, the best way to truly experience Orange Beach is by embracing the local spirit of Southern hospitality. Don't hesitate to chat with locals for their top tips, engage with the community, and immerse yourself in the vibrant atmosphere. Each day promises new experiences, from spotting playful dolphins on a tranquil morning to celebrating the end of the day with a mesmerizing beach sunset.
Safe travels!
---
Commonly asked questions about things to do in Orange Beach, Alabama
Are there any family-friendly activities in Orange Beach?
Yes, Orange Beach offers plenty of family-friendly activities. Families can enjoy a day at Adventure Island, visit the Alabama Gulf Coast Zoo, take a dolphin-watching tour, or explore the Gulf State Park.
What is there to do in Orange Beach when it's raining?
Indoor options for rainy days include visiting the Orange Beach Indian and Sea Museum, watching a movie at the AMC theatre at The Wharf, or shopping and dining at The Wharf.
Where can I go fishing in Orange Beach?
Fishing enthusiasts can head to the 400-foot fishing pier at the Orange Beach Waterfront Park, charter a deep-sea fishing boat, or fish in the Gulf State Park.
What is there to do at The Wharf in Orange Beach?
The Wharf offers a variety of activities including shopping, dining, concerts, and riding the Ferris wheel. It also hosts the marina where visitors can rent boats or go on dolphin cruises.
What local cuisine should I try in Orange Beach?
Orange Beach is known for its fresh seafood, particularly red snapper and shrimp. Be sure to visit one of the many local seafood restaurants.